"B
ack to basics" seems to be the trend for a number of our new products.
This unique line of frozen entrees is made with completely natural ingredients, absolutely no preservatives and of course, NEVER any Trans fat. Original recipes from northern Greece, reproduced for your culinary joy and satisfaction.
There are 5 basic products, each one having both retail and food service applications.
Spinach & cheese pies (Spanakopita),

Plain Cheese pies (Tyropita),

100% Vegan pies (Baked Potato, Caramelized Onions & Sauteed Leek),

Sweet Custard pies (Bougatsa) and

Apple pies.
Each recipe comes in 1oz Mini Rolls – perfect for any social event that calls for a "bite size" appetizer. As a meal replacement they come in 5oz & 8oz Swirls.
Our Appetizers and Entrees go straight from the freezer to the oven at 350° for
35 minutes. You don't need to add anything.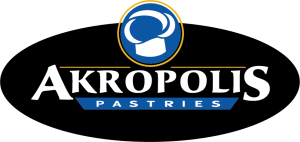 Akropolis Spinach Swirls "Spanakopita"
Item number: 2142
Description: Spinach and Cheese swirls wrapped in filo pastry
Unit Weight: 30oz (6x 5oz)
Case Weight: 11.25 lbs.
Case Pack: 6
Case Dimensions: 14.8x10x7
Pallet T&H: 12×6
Shelf Life: 1 ½ year
Origin: Canada
Attributes: Vegetarian, 0 Trans Fat, NO preservatives, All Natural product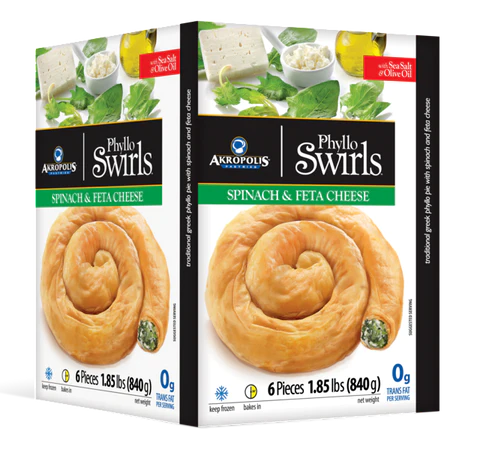 Akropolis Cheese Swirls "Tiropita"
Item number : 2143
Description: Description: Cheese swirls wrapped in filo pastry
Unit Weight: 30oz (6x 5oz)
Case Weight: 11.25 lbs.
Case Pack: 6
Case Dimensions: 14.8x10x7
Pallet T&H: 12×6
Shelf Life: 1 ½ year
Origin: Canada
Attributes: Vegetarian, 0 Trans Fat, NO preservatives, All Natural product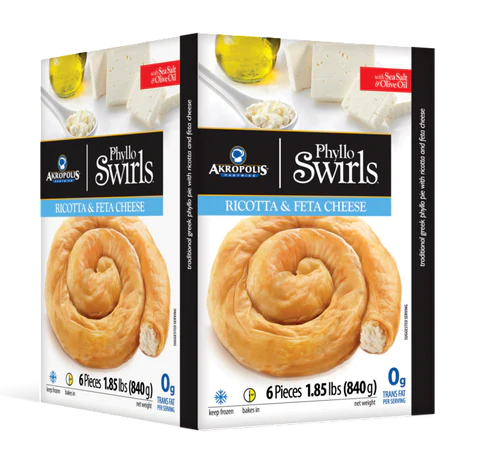 Item number : 2144
Description: Description: Apple swirls wrapped in filo pastry
Unit Weight: 30oz (6x 5oz)
Case Weight: 11.25 lbs.
Case Pack: 6
Case Dimensions: 14.8x10x7
Pallet T&H: 12×6
Shelf Life: 1 ½ year
Origin: Canada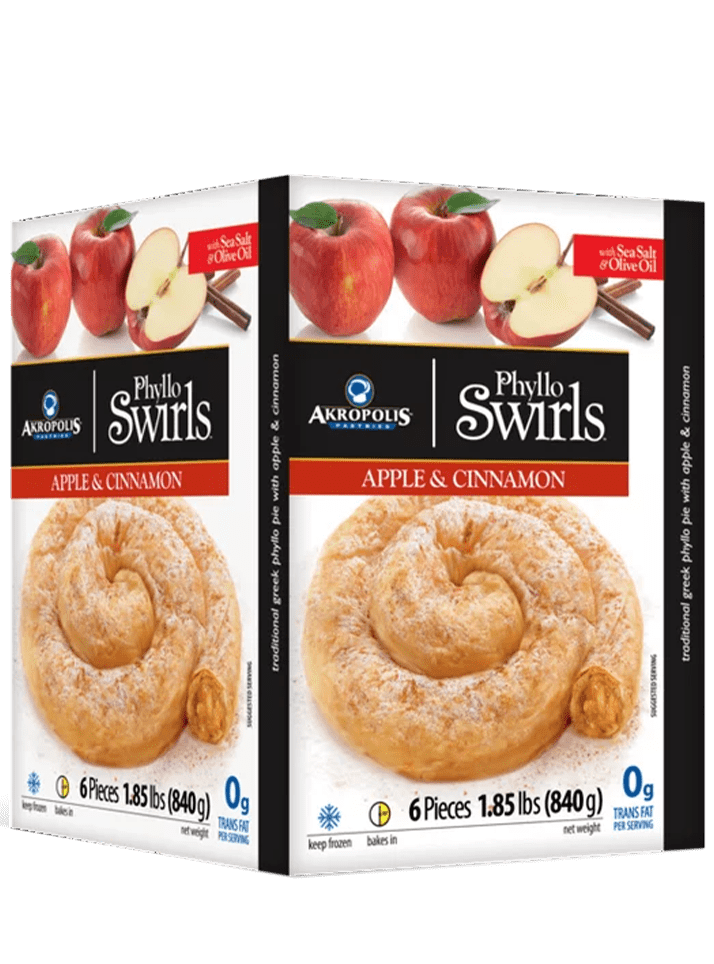 Akropolis Spinach Mini Rolls
Item number : 2163
Description: Mini Rolls with Spinach and Cheese
Unit Weight: 16oz
Case Weight: 10 lbs.
Case Pack: 10
Case Dimensions: 14.6x11x8.5
Pallet T&H: 10×5
Shelf Life: 1 ½ year
Origin: Canada
Attributes: Vegetarian, 0 Trans Fat, NO preservatives, All Natural product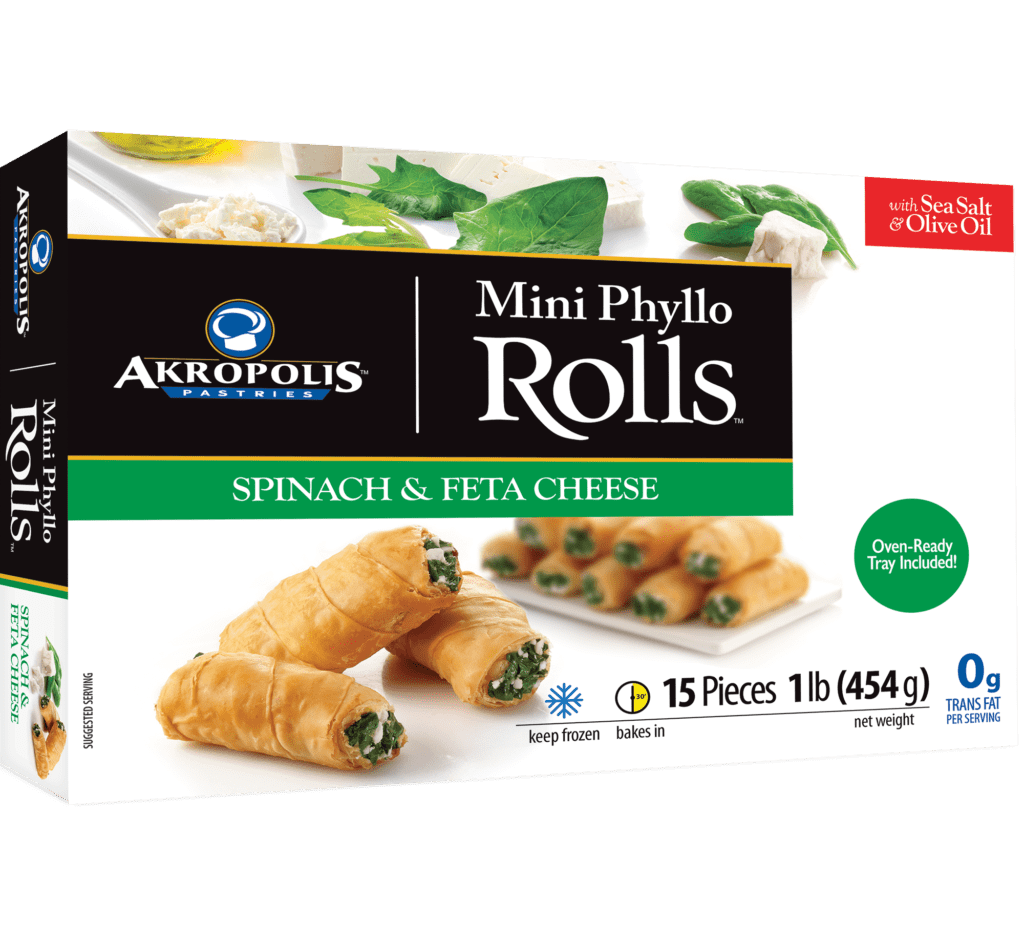 Akropolis Cheese Mini Rolls
Item number : 2164
Description: Mini Rolls with Cheese
Unit Weight: 16oz
Case Weight: 10 lbs.
Case Pack: 10
Case Dimensions: 14.6x11x8.5
Pallet T&H: 10×5
Shelf Life: 1 ½ year
Origin: Canada
Attributes: Vegetarian, 0 Trans Fat, NO preservatives, All Natural product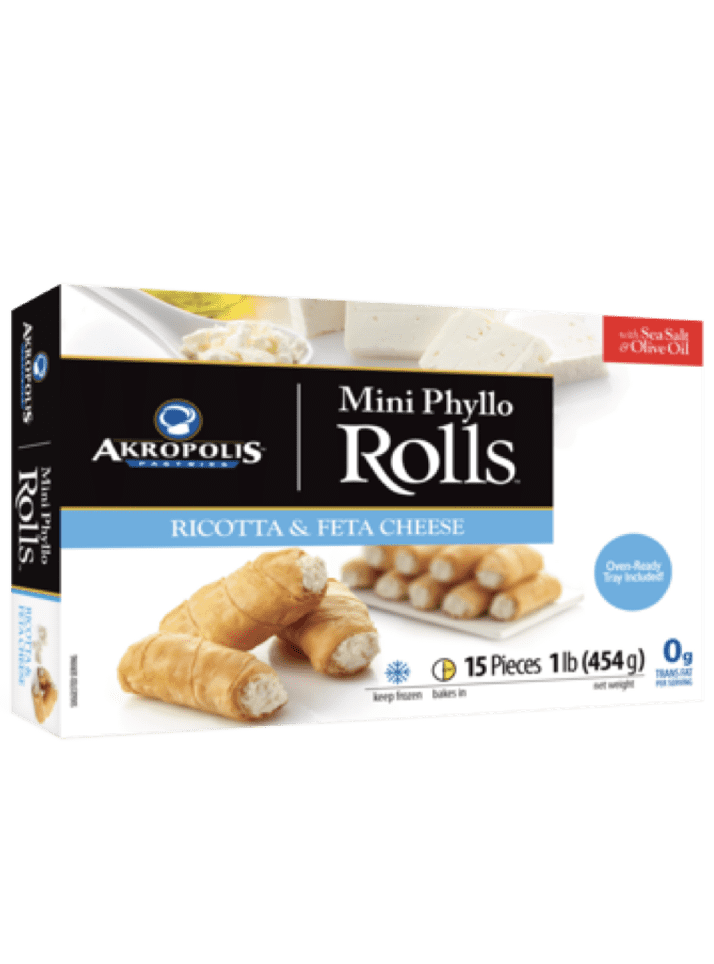 Akropolis Jalapeno Mini Rolls
Item number : 2161
Description: Mini Rolls with Jalapeno and Cheese
Unit Weight: 16oz
Case Weight: 10 lbs.
Case Pack: 10
Case Dimensions: 14.6x11x8.5
Pallet T&H: 10×5
Shelf Life: 1 ½ year
Origin: Canada
Attributes: Vegetarian, 0 Trans Fat, NO preservatives, All Natural product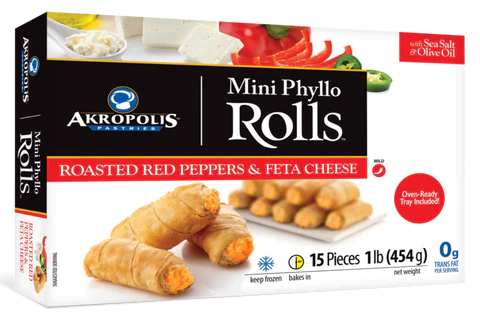 Akropolis SPANAKOPITA PIE
Item number : 2146
Description: A pie with spinach and cheese
Unit Weight: 30oz (850gr)
Case Weight: 11.25 lbs.
Case Pack: 6
Case Dimensions:13.5×13.5×10.25
Pallet T&H: 9×4
Shelf Life: 1 ½ year
Origin: Canada
Attributes: Vegetarian, 0 Trans Fat, NO preservatives, All Natural product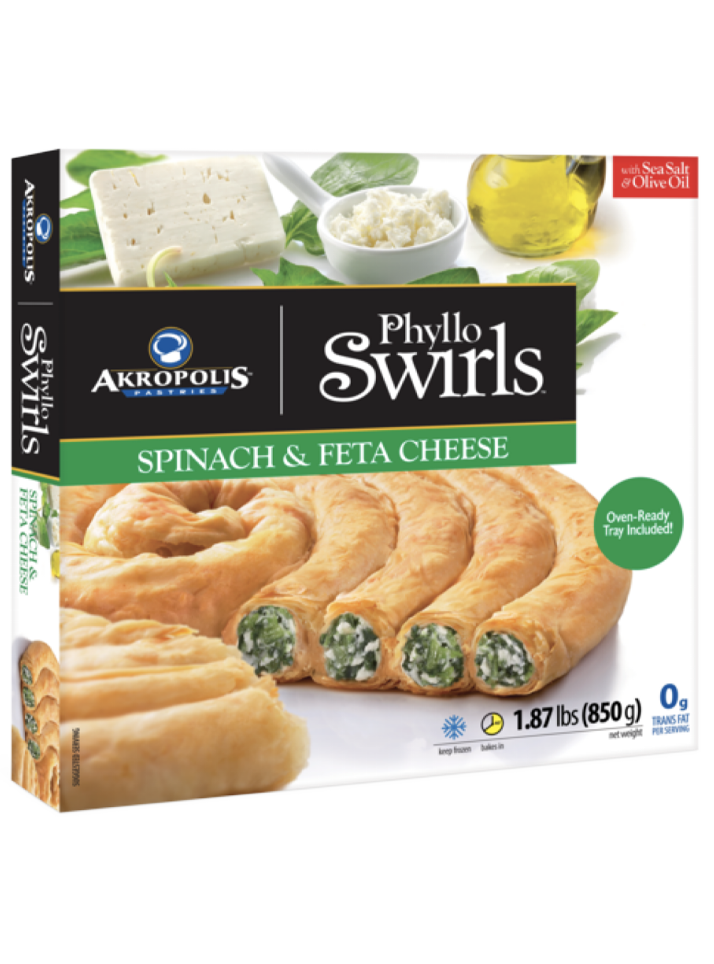 Item number : 2147
Description: A PIE with cheese
Unit Weight: 30oz (850gr)
Case Weight: 11.25 lbs.
Case Pack: 6
Case Dimensions: 13.5×13.5×10.25
Pallet T&H: 9×4
Shelf Life: 1 ½ year
Origin: Canada
Attributes: Vegetarian, 0 Trans Fat, NO preservatives, All Natural product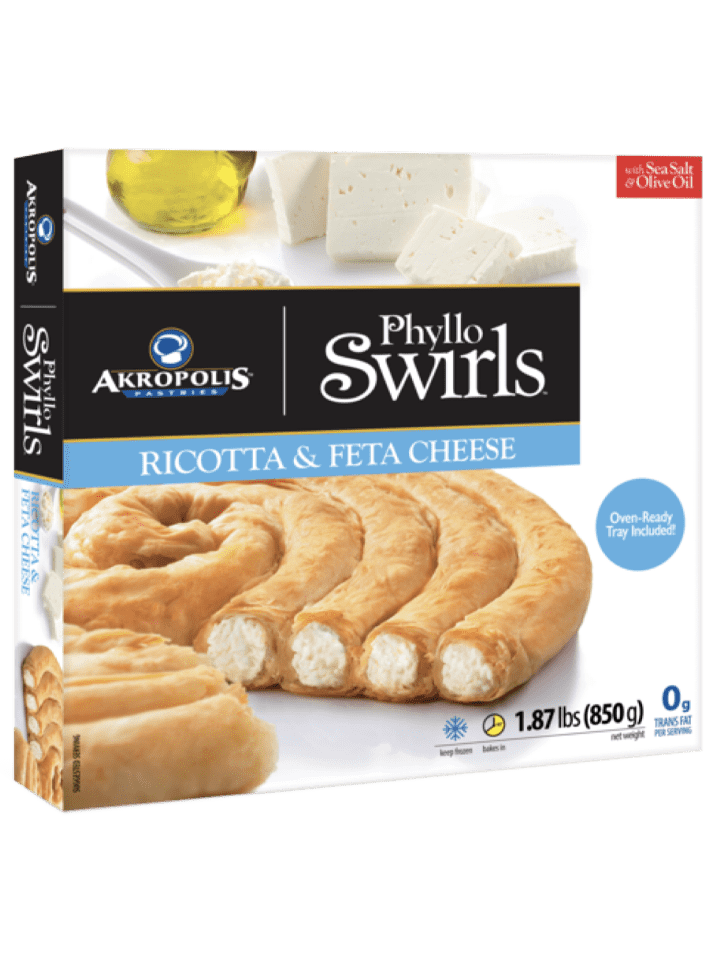 Mini Rolls 454g – Custard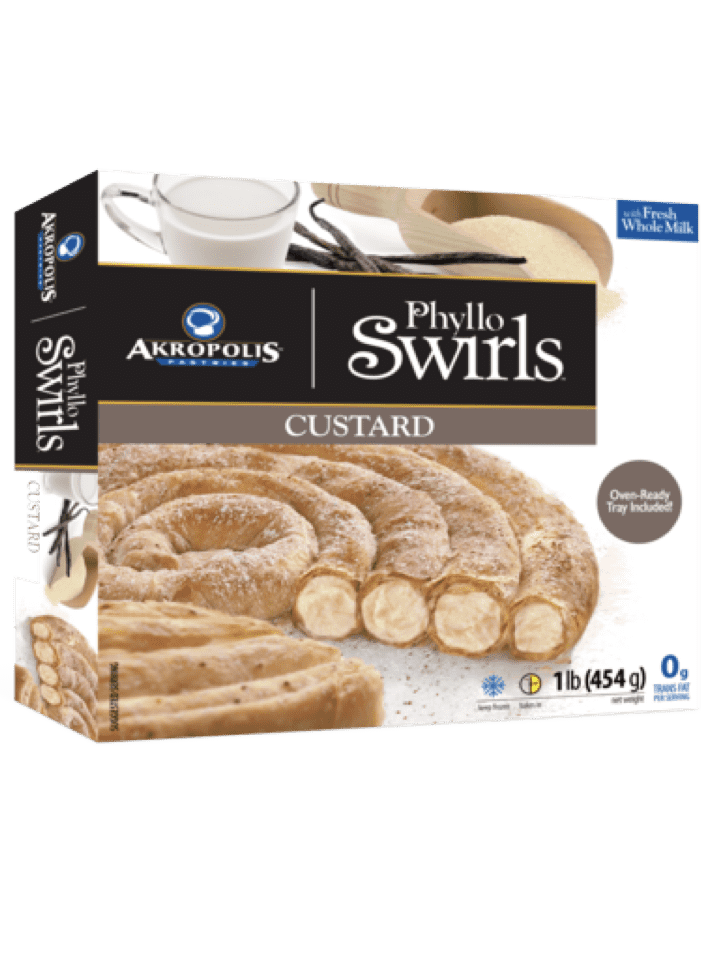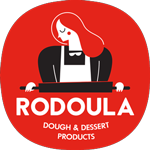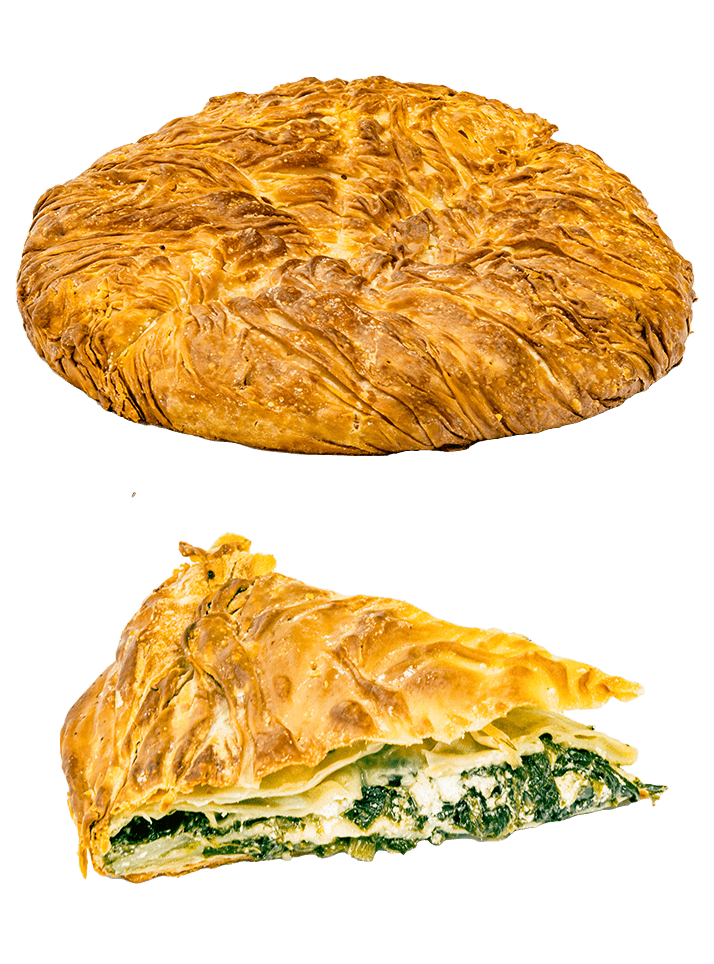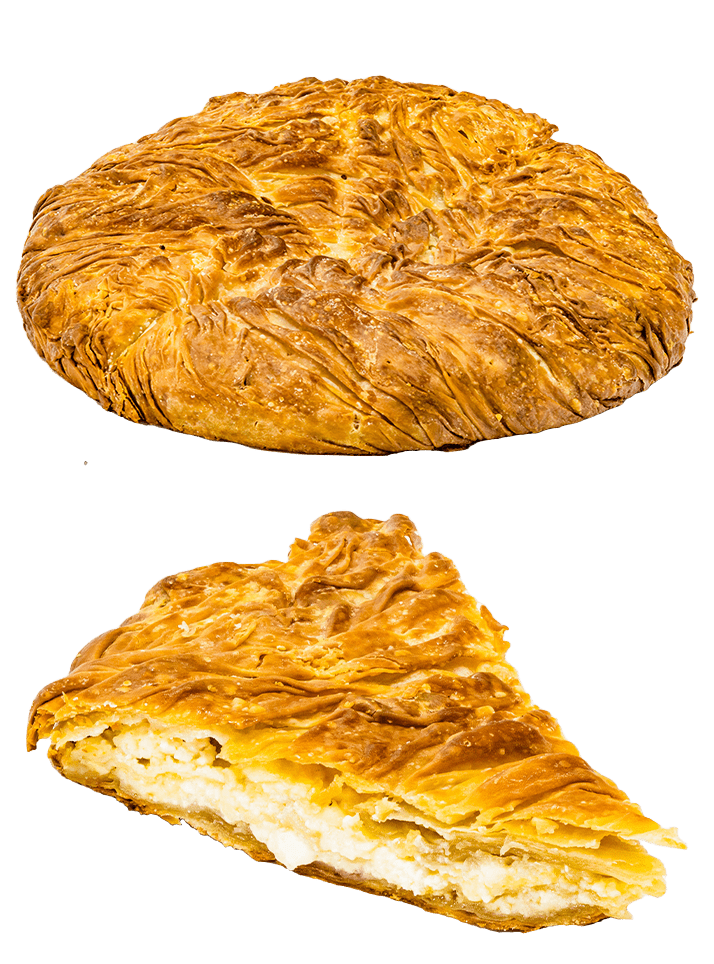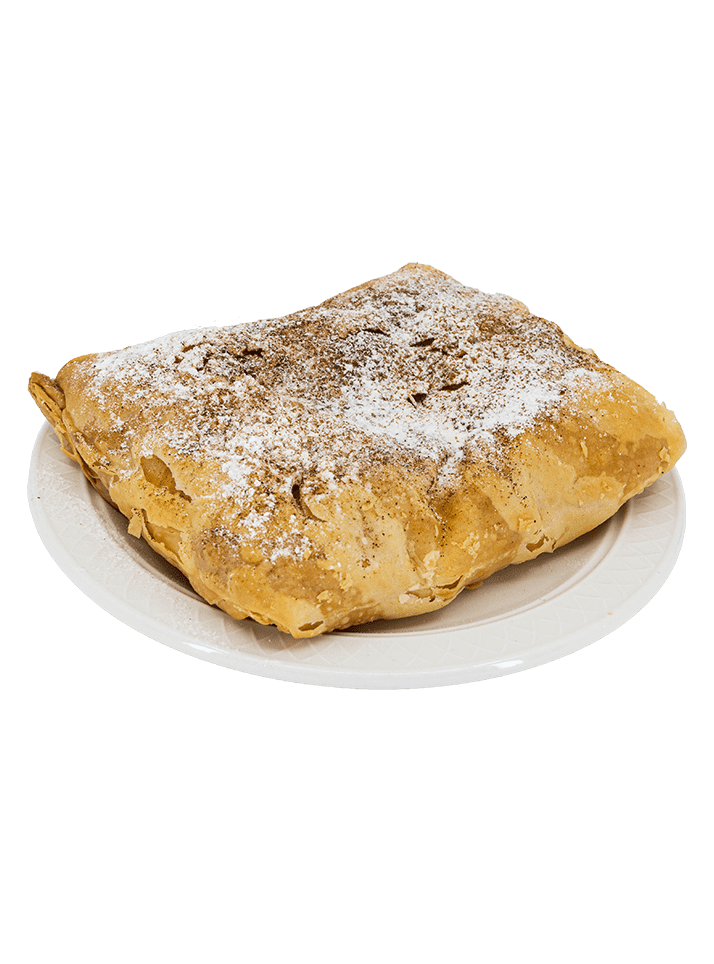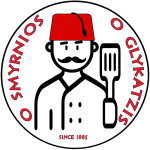 Traditional Homemade Cheese Pie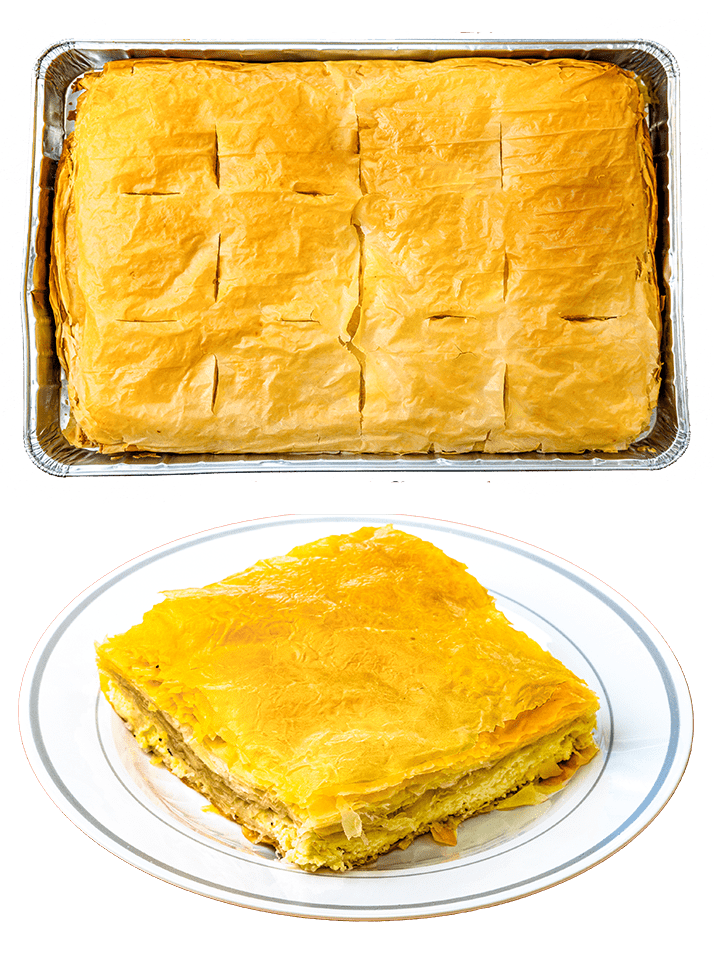 Traditional Homemade Spinach Pie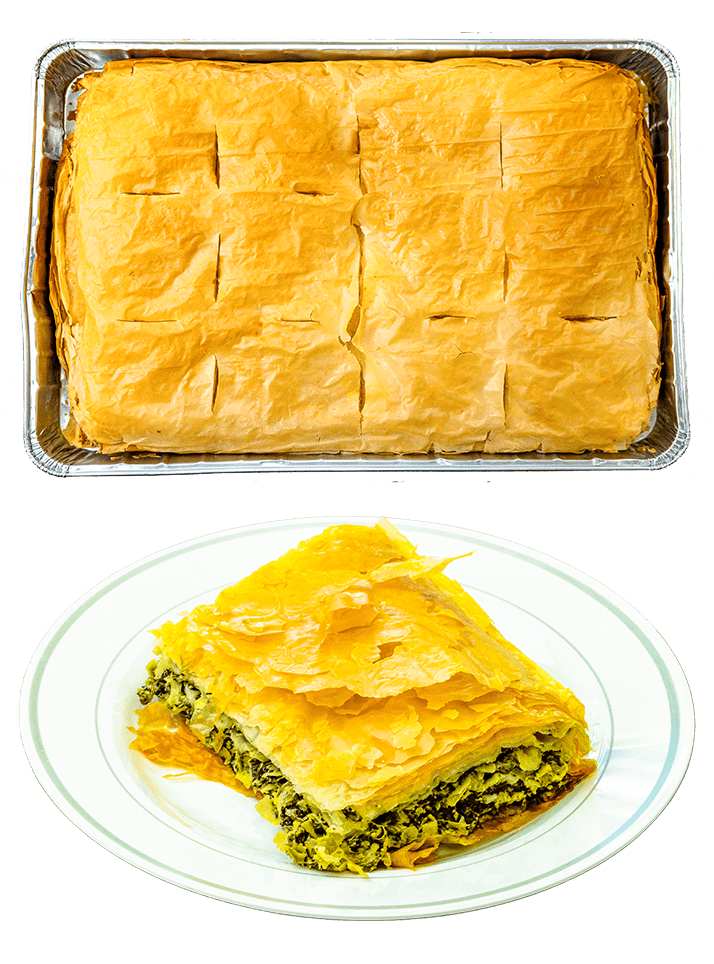 Mini Cheese Pies
(Big Tray)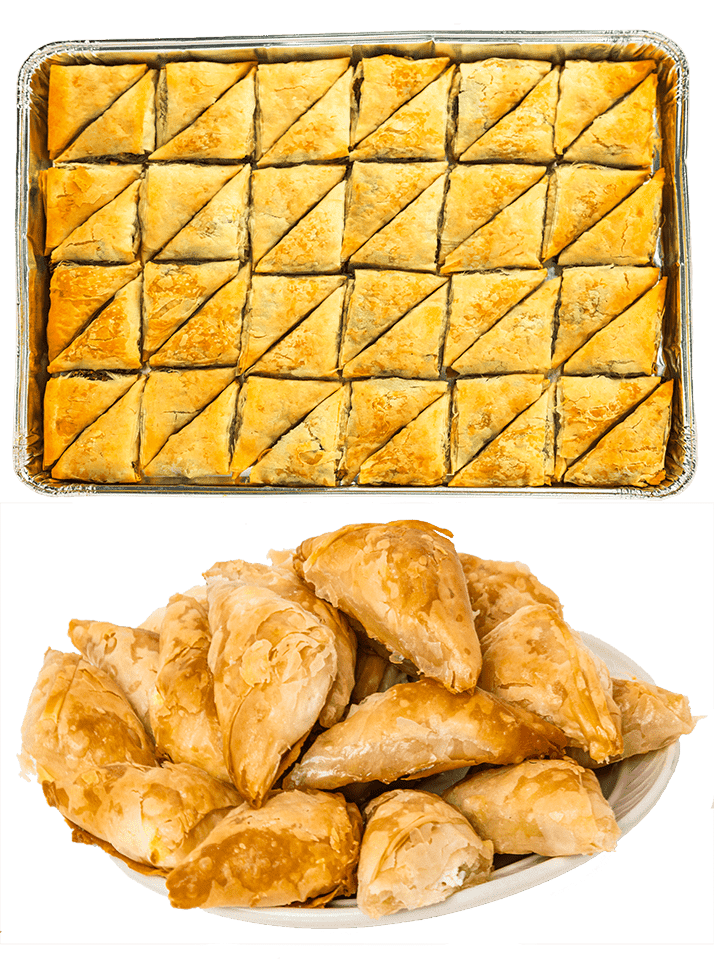 Mini Spinach Pies
(Big Tray)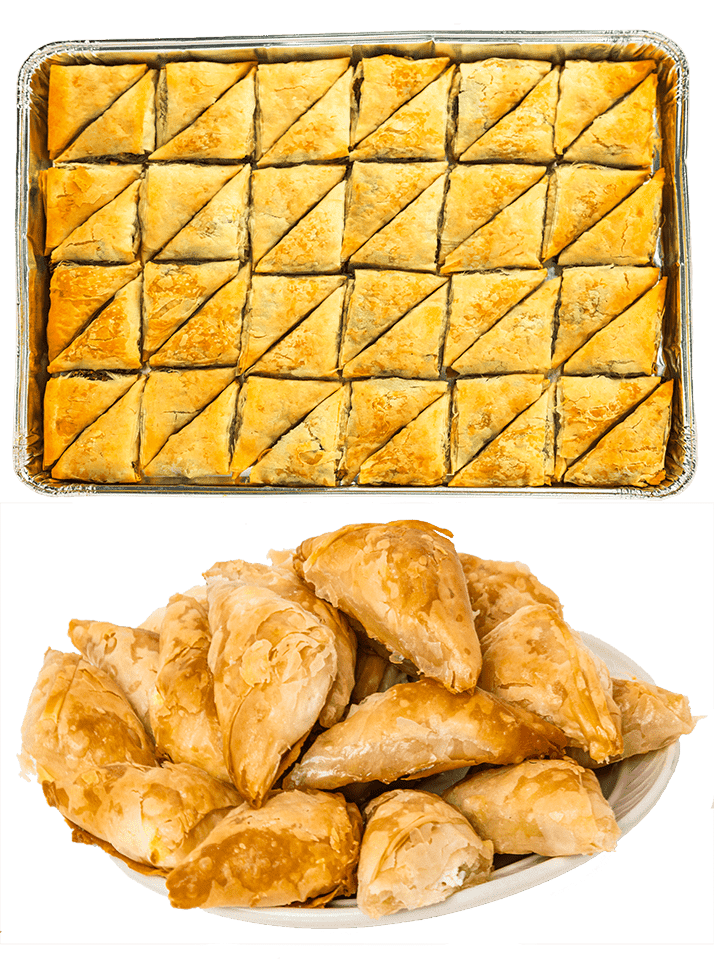 Mini Spinach Pies
(Small Tray)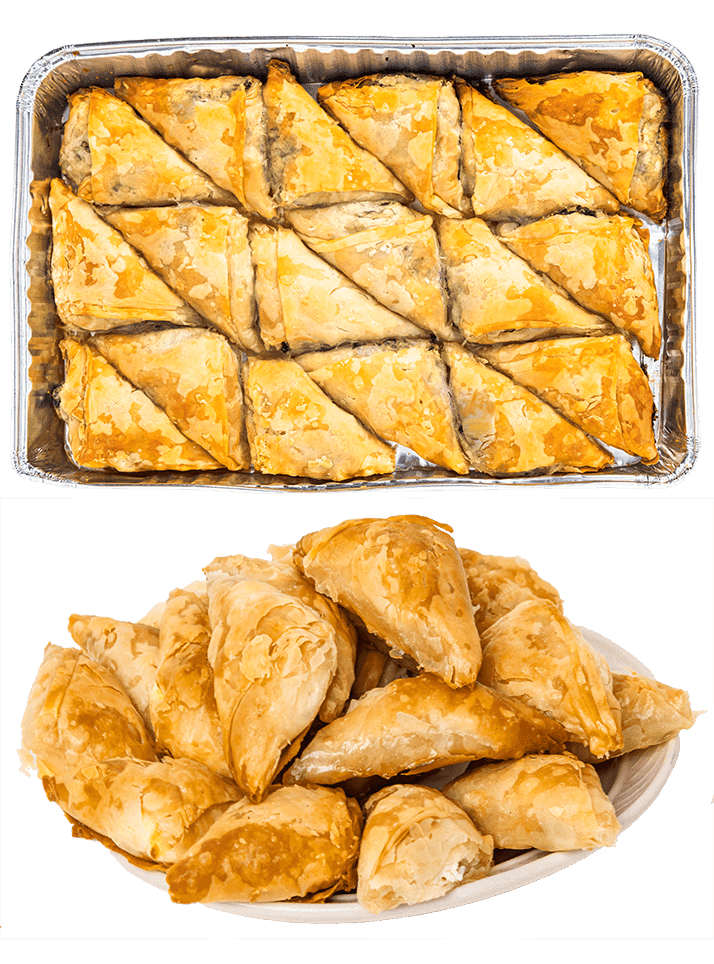 Mini Cheese Pies
(Small Tray)