This seal guarantees that these products are manufactured in the traditional ways, using specific ingredients from Greece as approved and dictated by the European community.
Mediterranean has partnered up with the most reputable dairy company in central Greece. We market our Protected Designation of Origin (P.D.O.) Feta under the brand name "Roussas." The cheese is produced in a state of the art facility. Our Greek partners adhere to the strictest quality guidelines and always offer us a consistently superior product with a smooth velvety texture and just the right balance of salt.
Precise planning and clear communication allows us to offer the final product to the consumer at its natural peak; properly aged, with perfectly matured flavor and texture. "Roussas" P.D.O. Feta is available in most of the popular retail and food service packages.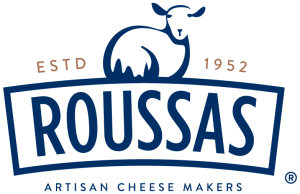 Roussas Authentic Feta vacuum 7oz
Item Number : 8013
Description: White cheese from sheep milk in vacuum
Unit Weight: 7oz (200gr)
Case Weight: 5.28lb (2.4 kg)
Case Pack: 12
Case Dimensions: 25x115x135
Pallet T&H: 26×10
Shelf Life: 360 Days
Origin : Greece
Attributes : NON GMO/All Natural product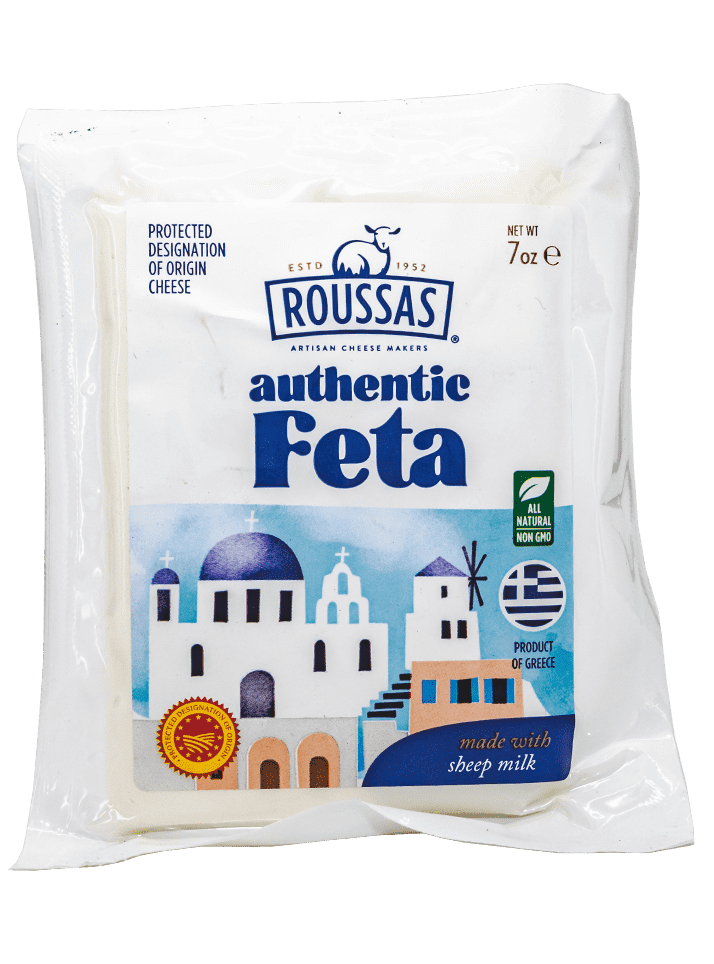 Item number : NA
Description: White cheese from sheep milk in vacuum
Unit Weight: 6oz (150gr)
Case Weight: 4.29lb (1.95 kg)
Case Pack: 13
Case Dimensions: 25x115x135
Pallet T&H: 26×10
Shelf Life: 360 Days
Origin : Greece
Attributes : NON GMO/All Natural product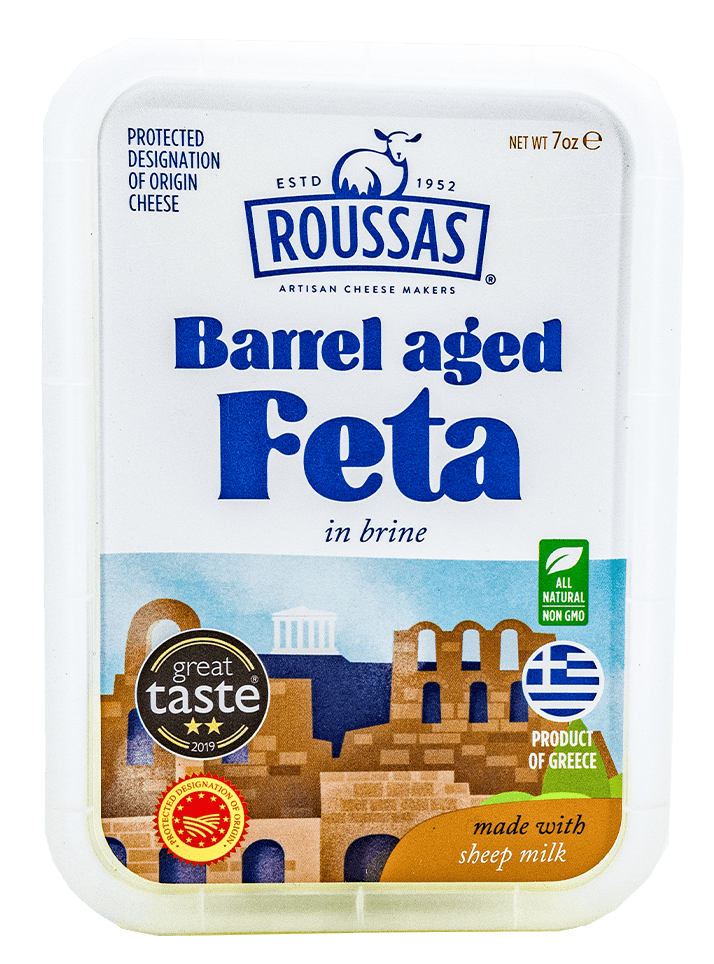 Item Number:  2111
Brand:  Mediterranean Pita
Weight: 3oz x 10pita x 12 bags
Case:  12×10
Origin:  USA
Uses:  Great for Panini, Perfect for Pizza
Attributes: No sugar, No cholesterol, 0% trans fat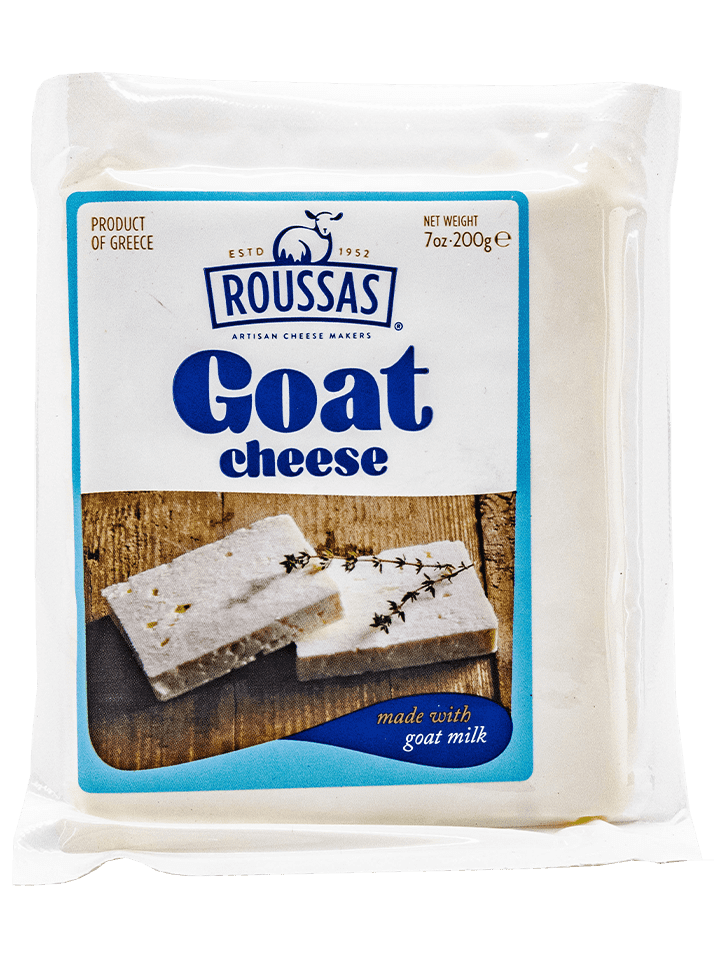 Item Number:  2101
Brand:  Mediterranean Pita handmade no pocket
Weight: 2.8oz x 5pita x 24 bags
Case:   24×5
Origin:  USA
Uses:  Great for Panini, Perfect for Pizza
Attributes: No sugar, No cholesterol, 0% trans fat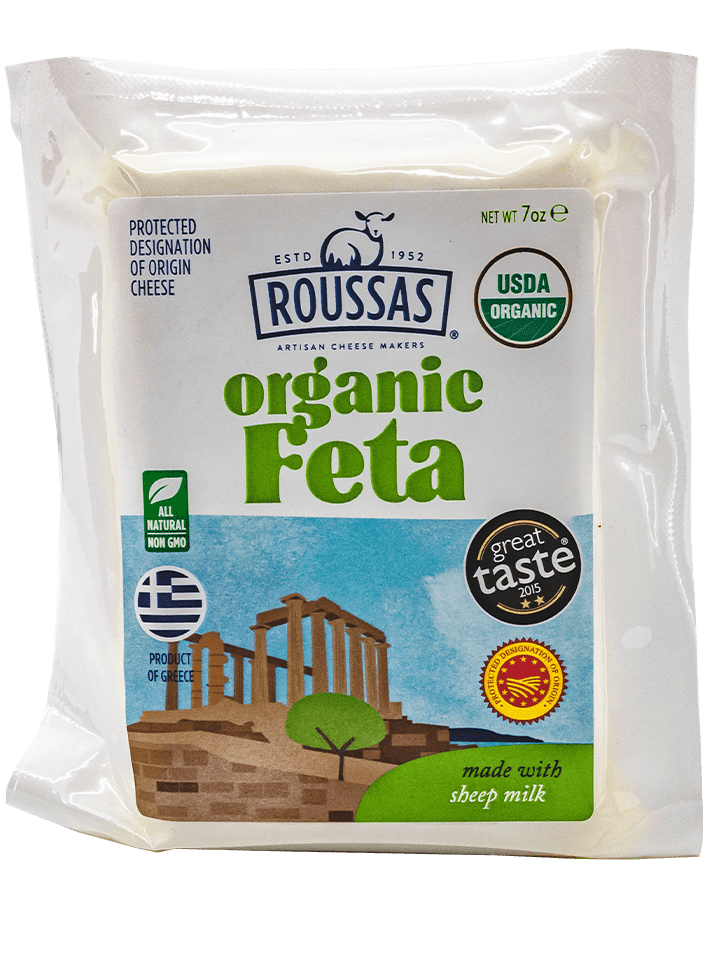 Item Number:  2127
Brand:  Mediterranean Pita
Weight: 3.2oz x 8pita x 10 bags
Case:   8×10
Origin:  USA
Uses:  Ideal for wraps,Great for Panini
Attributes: No sugar, No cholesterol, 0% trans fat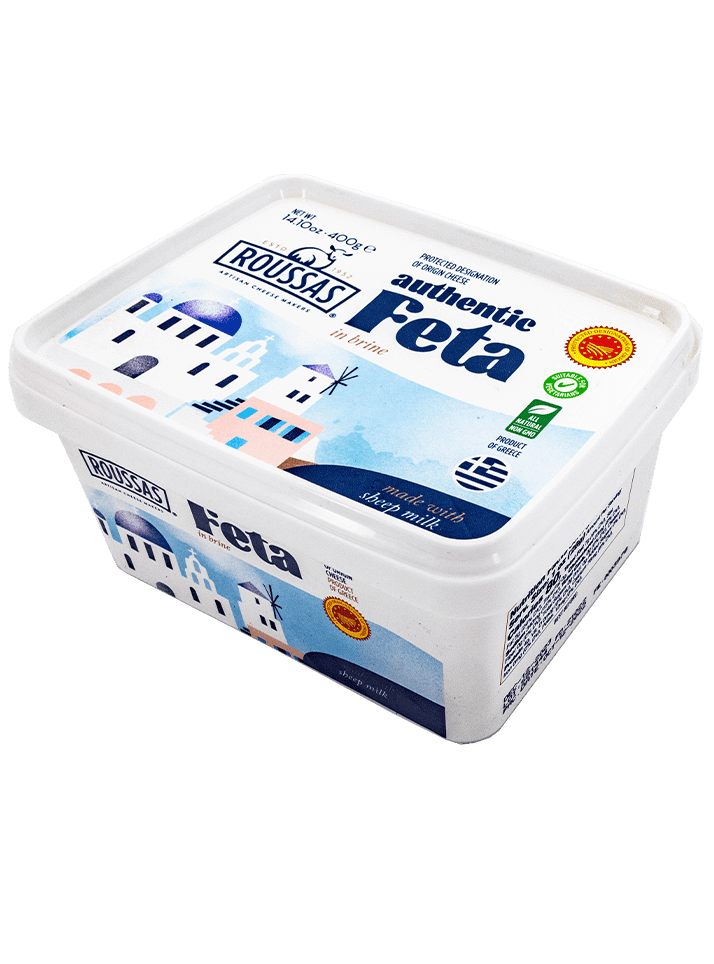 ROUSSAS ORGANIC FETA 14OZ
Item Number:  2126
Brand:  Mediterranean Pita
Weight: 3.3oz x 5 pita x 24 bags
Case:   24×5
Origin:  USA
Uses:  Great for Panini, Perfect for Pizza
Attributes: No sugar, No cholesterol, 0% trans fat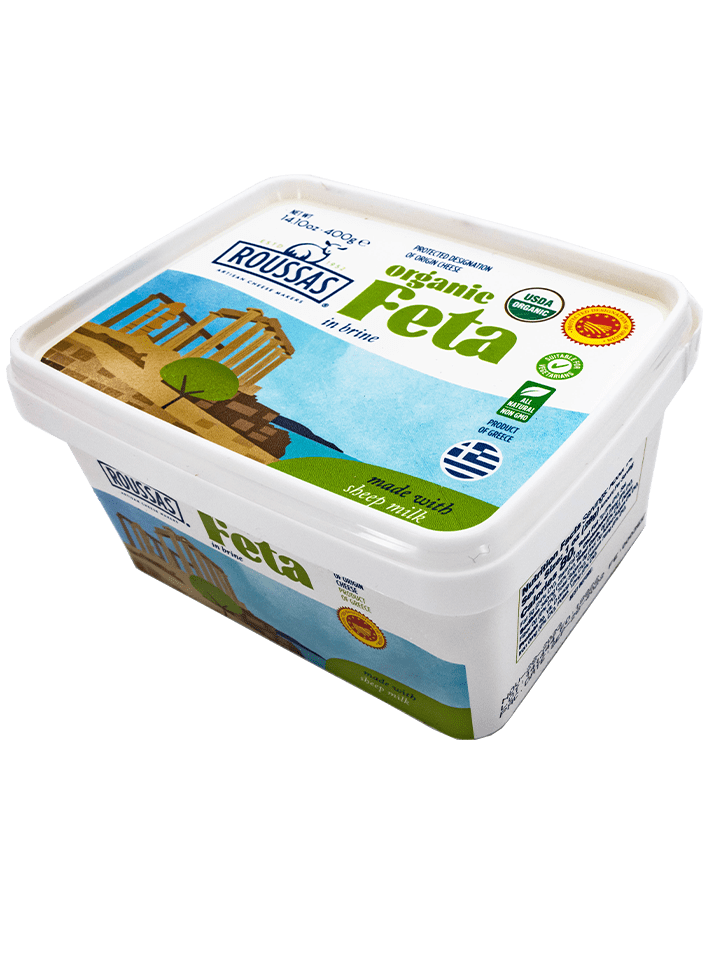 Roussas P.D.O. Authentic Feta, 14oz in Brine
Item number : 8024
Description: White cheese from sheep milk in brine
Unit Weight: 14oz (400gr)
Case Weight: 10.56lbs (4.8 kg)
Case Pack: 12
Case Dimensions: 280x210x220
Pallet T&H: 18×7
Shelf Life: 360 Days
Origin :  Greece
Attributes : NON GMO/All Natural product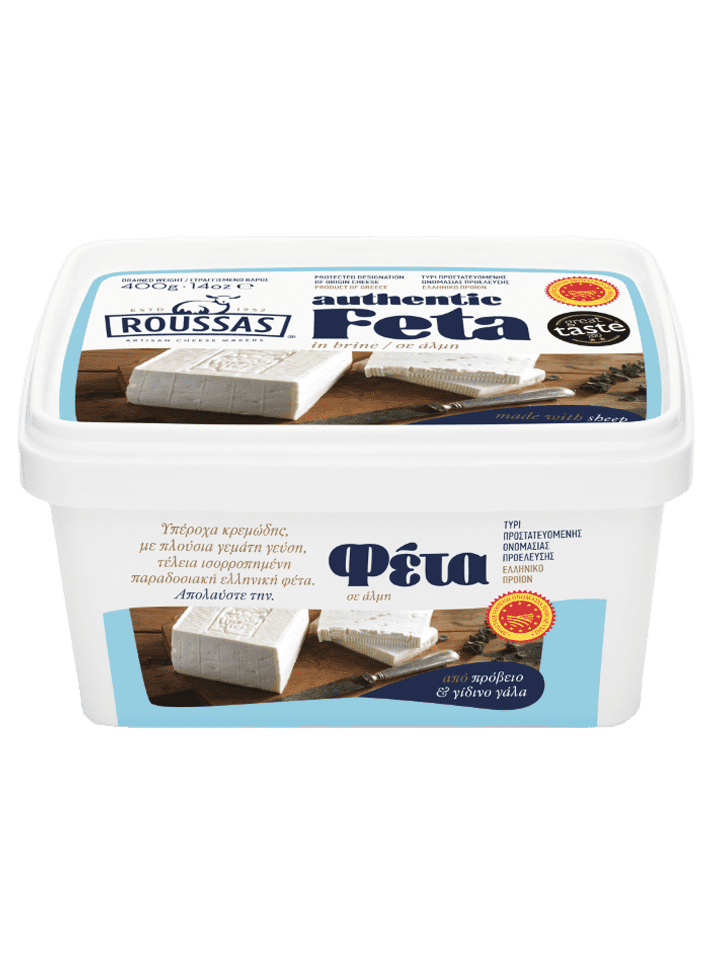 Roussas P.D.O Authentic Feta in Brine, 2.2lbs
Item number : 8026
Description: White cheese from sheep milk in brine
Unit Weight: 2.2lbs (1 kg)
Case Weight: 8.8lbs. (4 kg)
Case Pack: 4
Case Dimensions: 325x146x200
Pallet T&H: 21×7
Shelf Life: 360 Days
Origin :  Greece
Attributes : NON GMO/All Natural product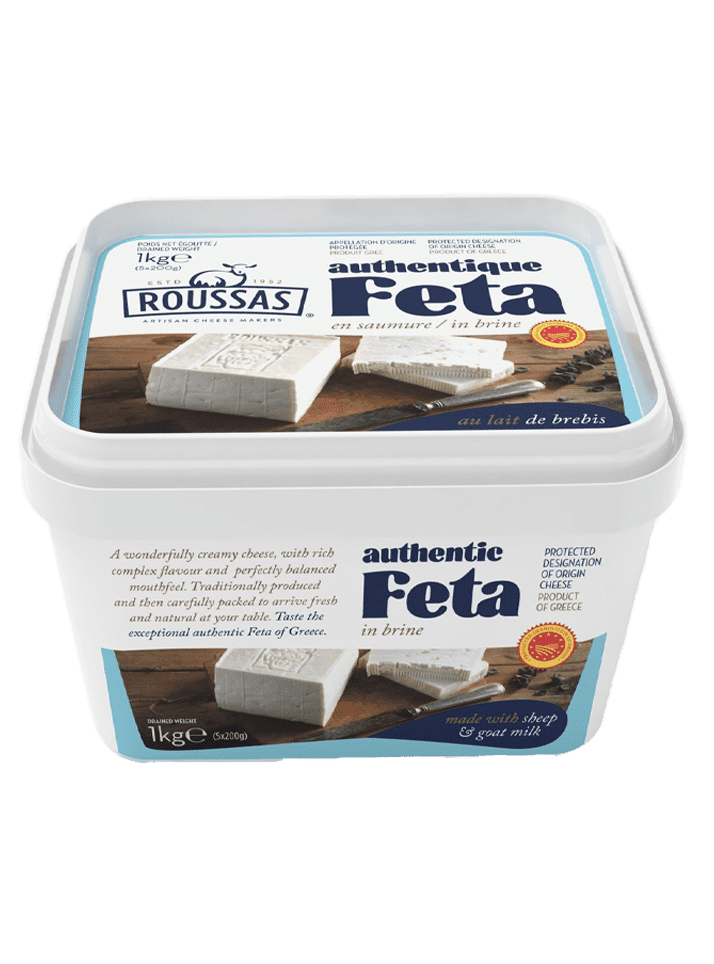 Roussas P.D.O Barrel Aged Feta Tub 8 lbs
Item number : 8009
Description: White cheese from sheep milk in brine
Unit Weight: 8lbs. (3.63 kg)
Case Weight: 8lbs. (3.63 kg)
Case Pack: 1
Case Dimensions: 280x280x140
Pallet T&H: 12×12
Shelf Life: 300 Days
Origin : Greece
Attributes : NON GMO/All Natural product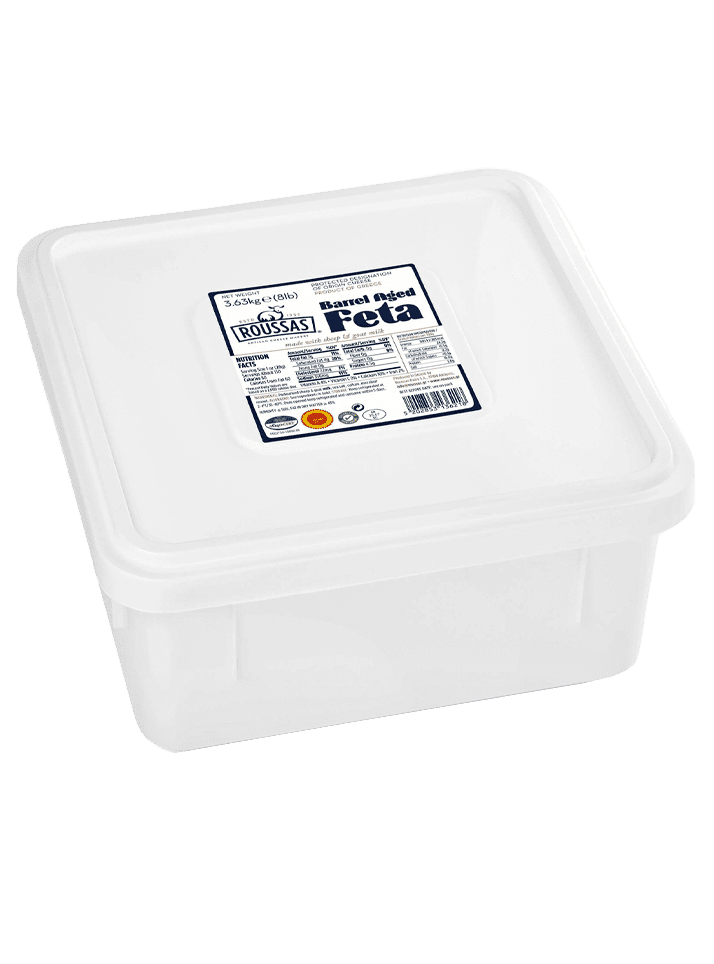 Roussas P.D.O. Authentic Feta, 14oz in Brine
Item number : 8024
Description: White cheese from sheep milk in brine
Unit Weight: 14oz (400gr)
Case Weight: 10.56lbs (4.8 kg)
Case Pack: 12
Case Dimensions: 280x210x220
Pallet T&H: 18×7
Shelf Life: 360 Days
Origin :  Greece
Attributes : NON GMO/All Natural product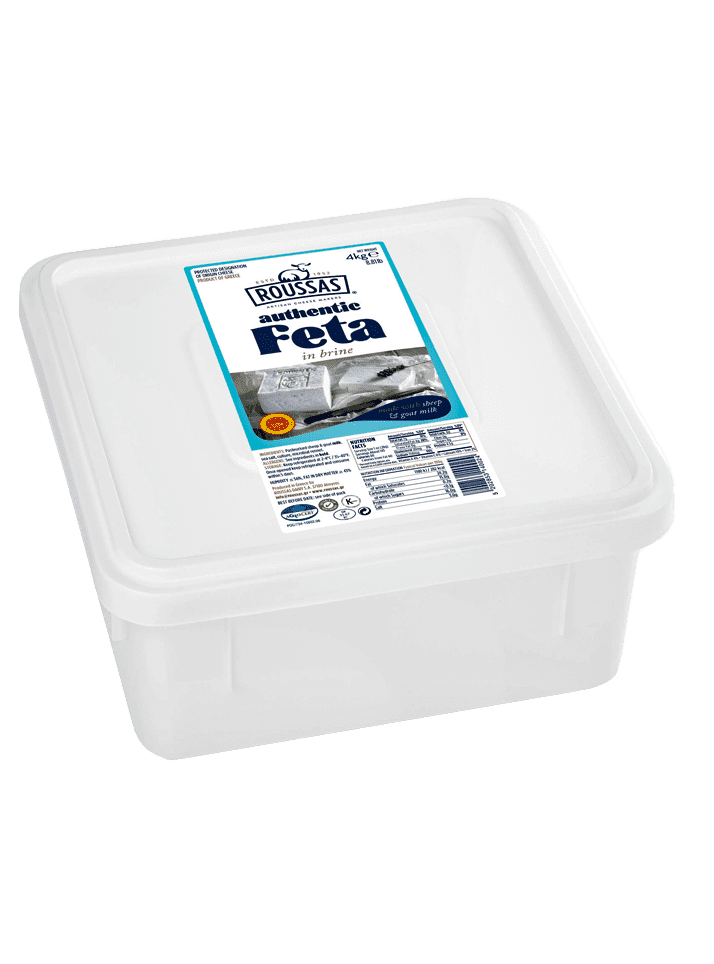 Roussas P.D.O Feta, 4.4lbs in brine
Item number : 8023
Description: White cheese from sheep milk in brine
Unit Weight: 4.4lbs (2 kg)
Case Weight: 8.8lbs (4 kg)
Case Pack: 2
Case Dimensions: 270x160x250
Pallet T&H: 25×6
Shelf Life: 360 Days
Origin :  Greece
Attributes : NON GMO/All Natural product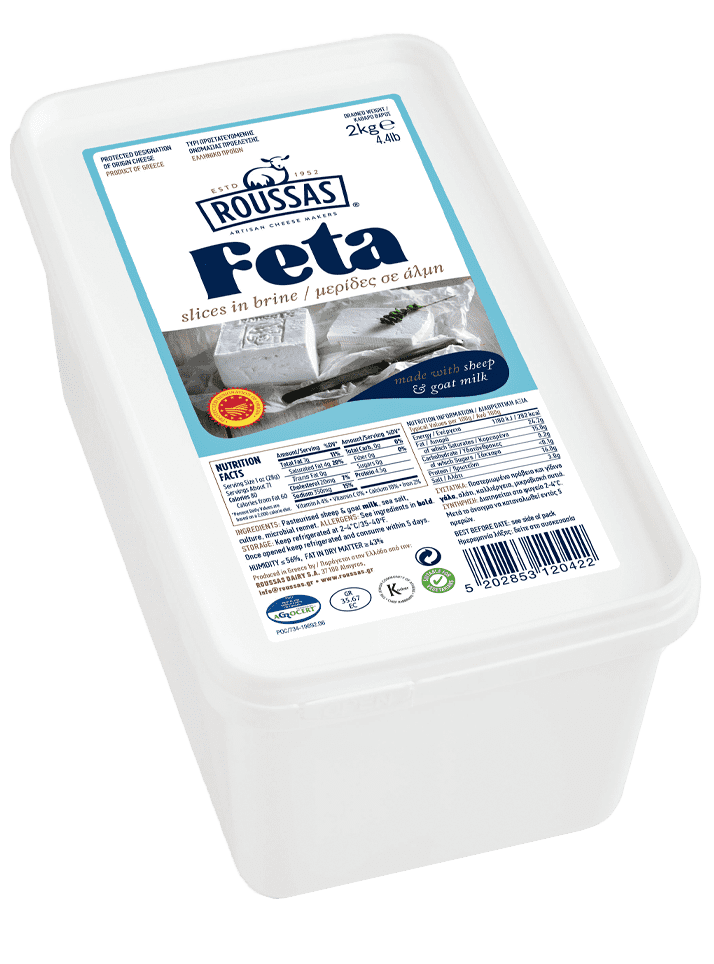 Roussas P.D.O Authentic Feta in Brine, 2.2lbs
Item number : 8026
Description: White cheese from sheep milk in brine
Unit Weight: 2.2lbs (1 kg)
Case Weight: 8.8lbs. (4 kg)
Case Pack: 4
Case Dimensions: 325x146x200
Pallet T&H: 21×7
Shelf Life: 360 Days
Origin :  Greece
Attributes : NON GMO/All Natural product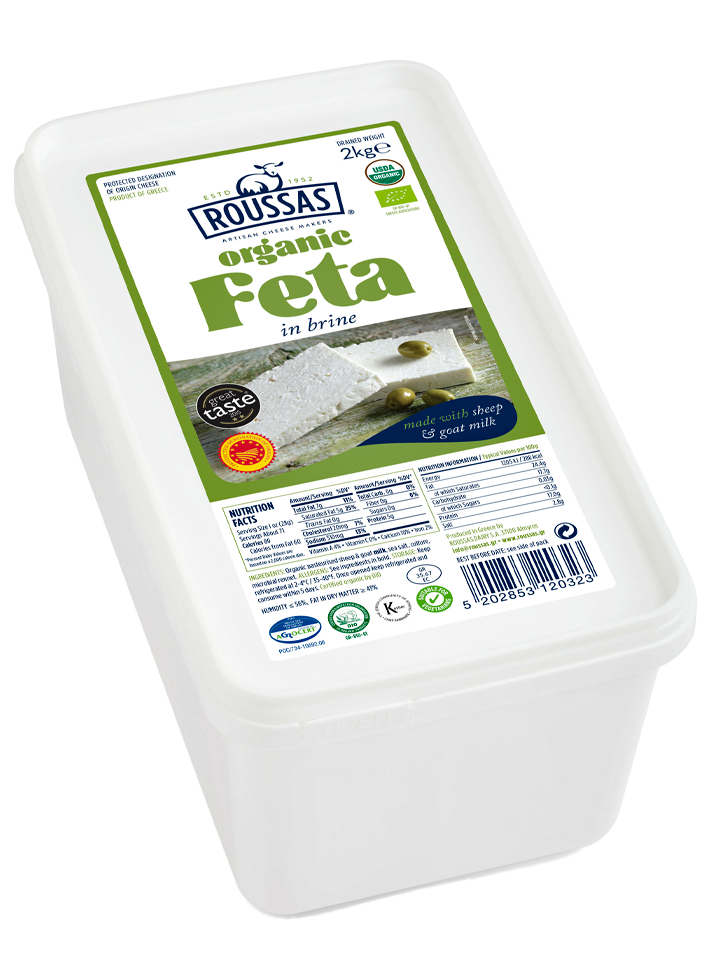 Roussas P.D.O. Original Feta Tin, 13 kg
Item number : 8012
Description: White cheese from sheep milk in brine
Unit Weight:  28.6lbs (13 kg)
Case Weight: 28.6lbs (13 kg)
Case Pack: 1
Case Dimensions: 245x245x330
Pallet T&H: 15×4
Shelf Life: 420 Days
Origin :  Greece
Attributes : NON GMO/All Natural product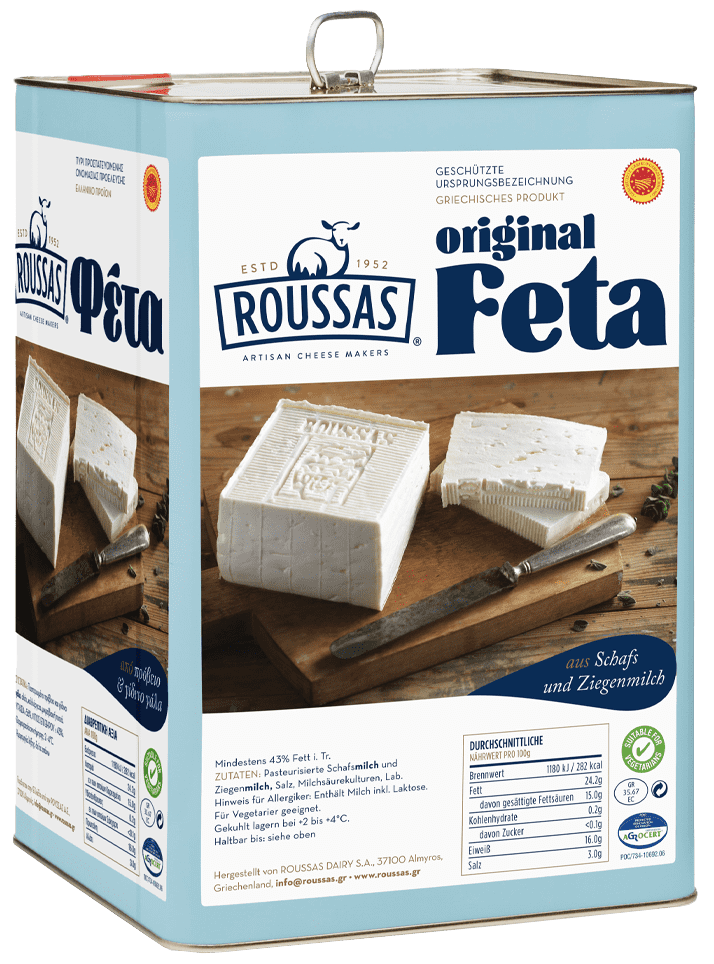 Item number :
Description: Made with sheep and goat milk
Unit Weight:
Case Weight:
Case Pack:
Case Dimensions:
Pallet T&H:
Shelf Life: 420 Days
Origin : Greece
Attributes : NON GMO/All Natural product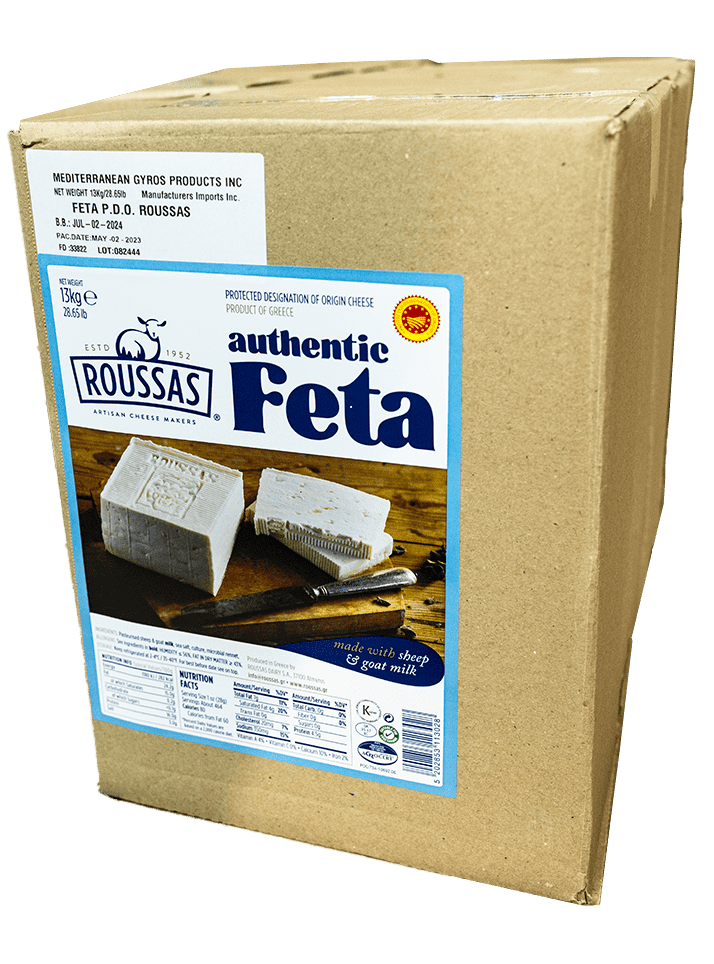 Roussas P.D.O. Barel Aged Feta Plastic Barel, 30 kg
Item number :
Description: White cheese from sheep milk in brine
Unit Weight:
Case Weight:
Case Pack: 1
Origin : Greece
Attributes : NON GMO/All Natural product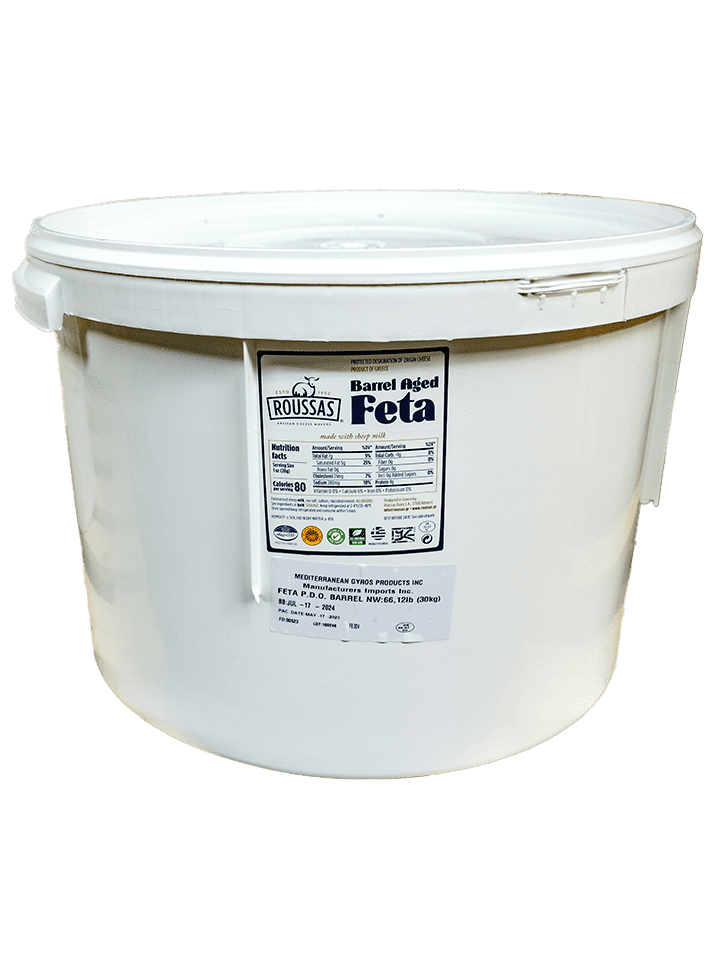 Item number : 8064
Description: Made with sheep and goat milk
Unit Weight: 7oz (200gr)
Case Weight: 5.28lbs (2.4 kg)
Case Pack: 12
Case Dimensions: 325x115x135
Pallet T&H: 26×10
Shelf Life: 420 Days
Origin :  Greece
Attributes : NON GMO/All Natural product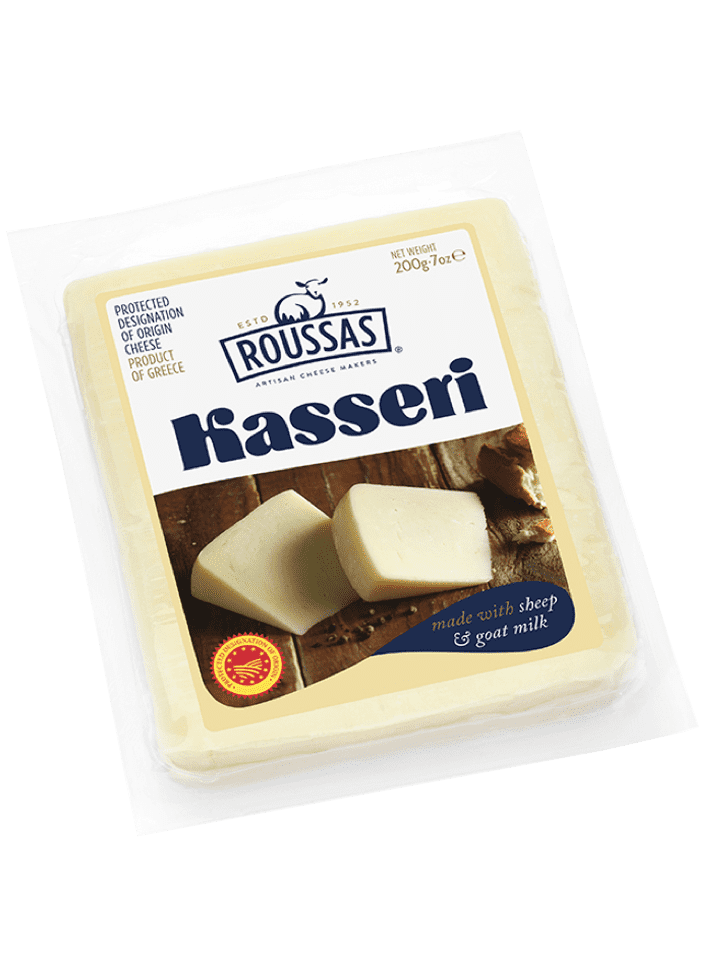 Item number : 8065
Description: White cheese from sheep milk in brine
Unit Weight: 28.6lbs (13 kg)
Case Weight: 28.6lbs (13 kg)
Case Pack: 1
Case Dimensions: 245x245x330
Pallet T&H: 15×4
Shelf Life: 420 Days
Origin : Greece
Attributes : NON GMO/All Natural product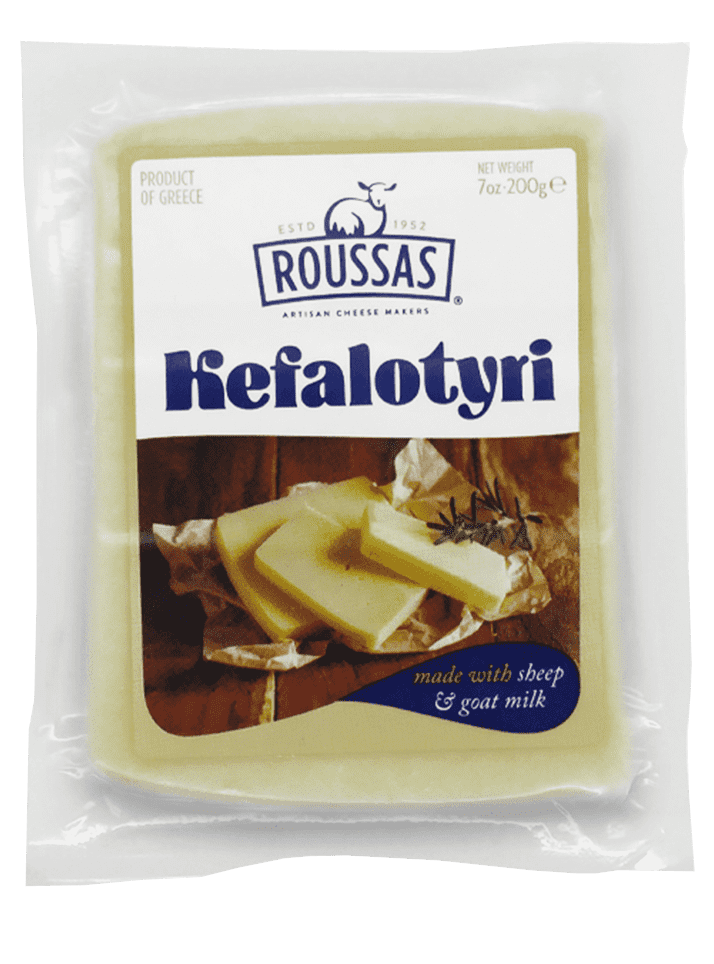 Item number : 8063
Description: Made with sheep and goat milk
Unit Weight: 7oz (200gr)
Case Weight: 5.28lbs (2.4 kg)
Case Pack: 12
Case Dimensions: 325x115x135
Pallet T&H: 26×10
Shelf Life: 420 Days
Origin : Greece
Attributes : NON GMO/All Natural product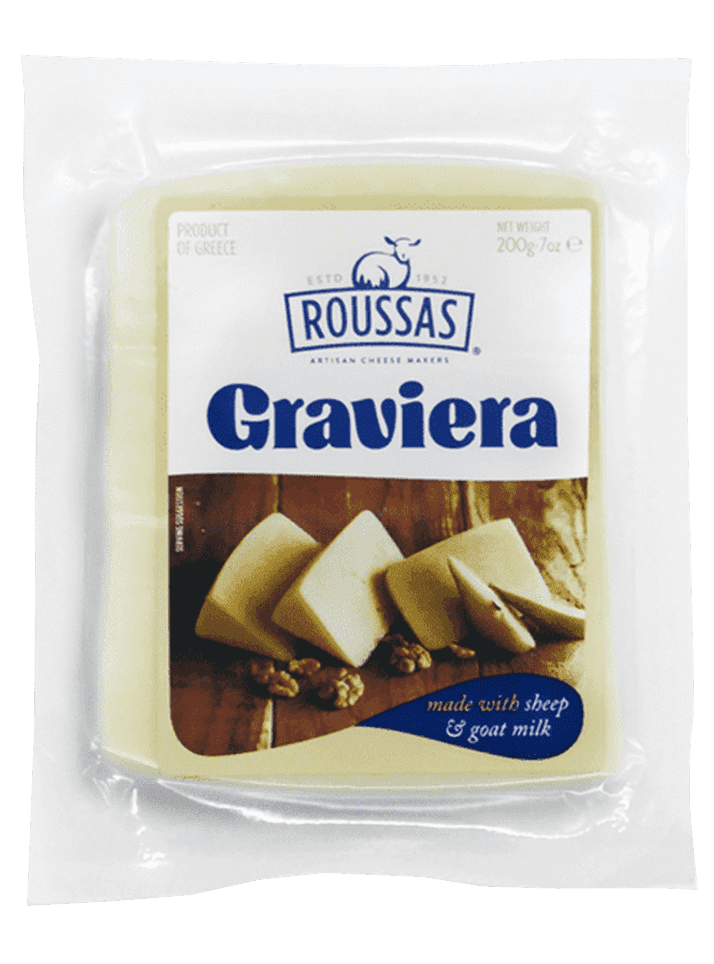 Made with Sheep and Goat Milk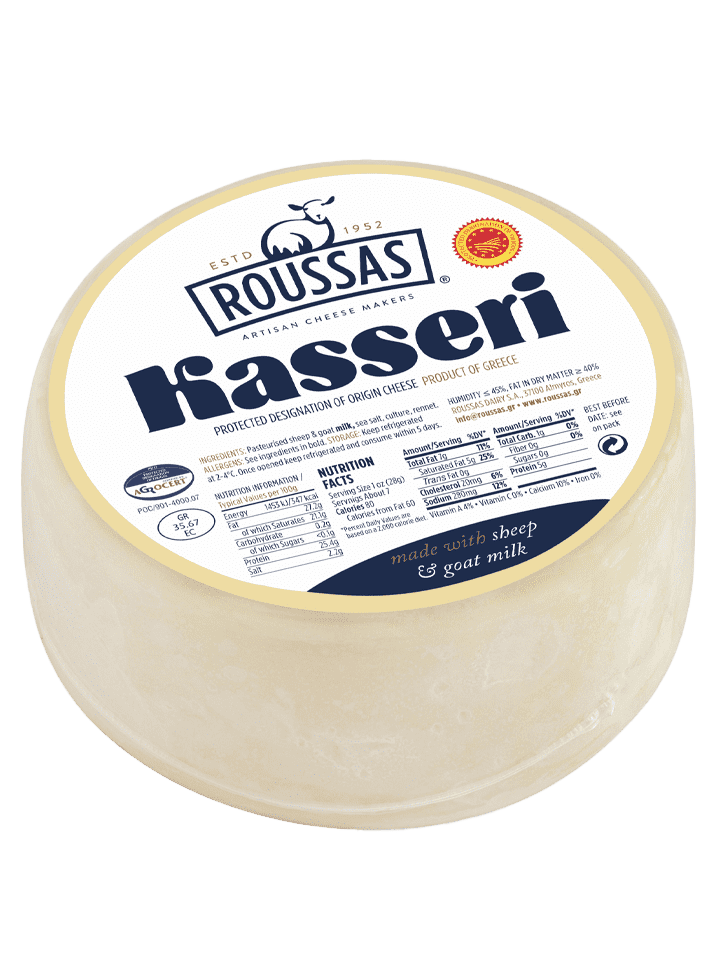 Roussas Graviera Small Wheel 2.2lbs
Item number : 8062
Description: Made with sheep and goat milk
Unit Weight: 2.2lbs. (1kg)
Case Weight: 26.4lbs
Case Pack: 12
Case Dimensions:
Pallet T&H:
Shelf Life: 420 Days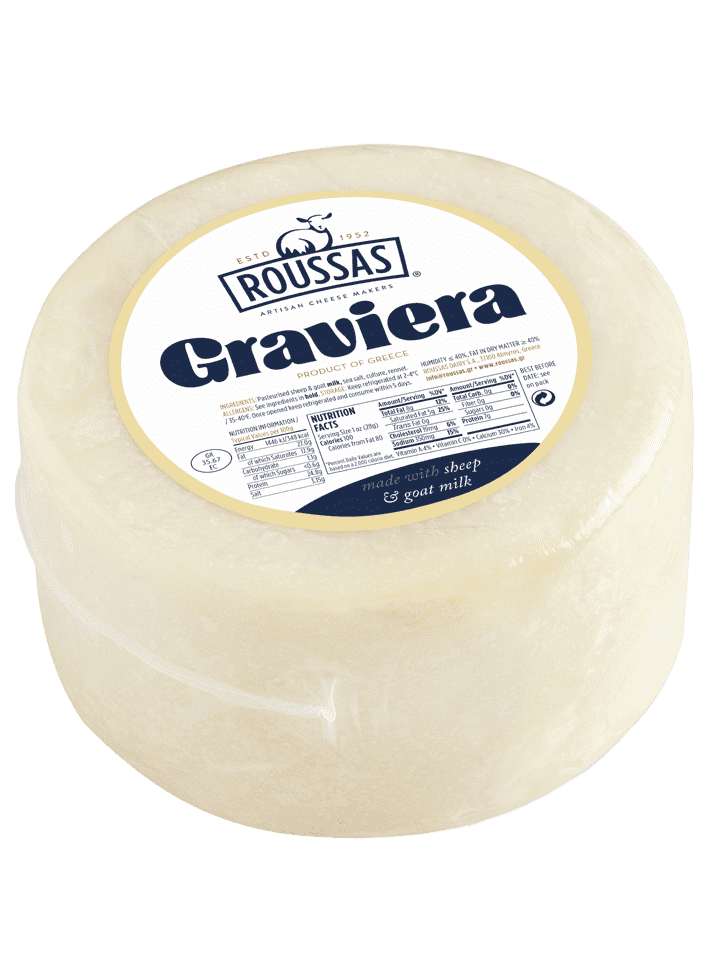 Roussas Graviera Wheel, 8Kg
Item number : 8061
Description: Made with sheep and goat milk
Unit Weight: 8Kg
Case Weight: 5.28lbs (2.4 kg)
Case Pack: 12
Case Dimensions: 325x115x135
Pallet T&H: 26×10
Shelf Life: 420 Days
Origin : Greece
Attributes : NON GMO/All Natural product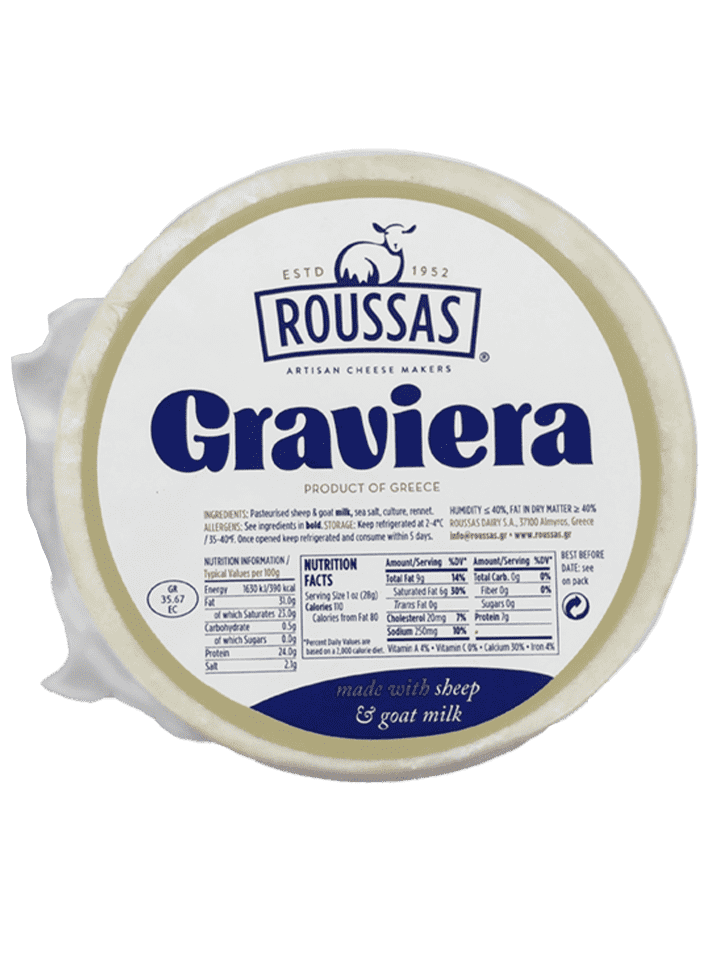 Roussas Kefalotyri, 7oz vacuum
Item number : 8065
Description: Made with sheep and goat milk
Unit Weight: 7oz (200gr)
Case Weight: 5.28lbs (2.4 kg)
Case Pack: 12
Case Dimensions: 325x115x135
Pallet T&H: 26×10
Shelf Life: 420 Days
Origin :  Greece
Attributes : NON GMO/All Natural product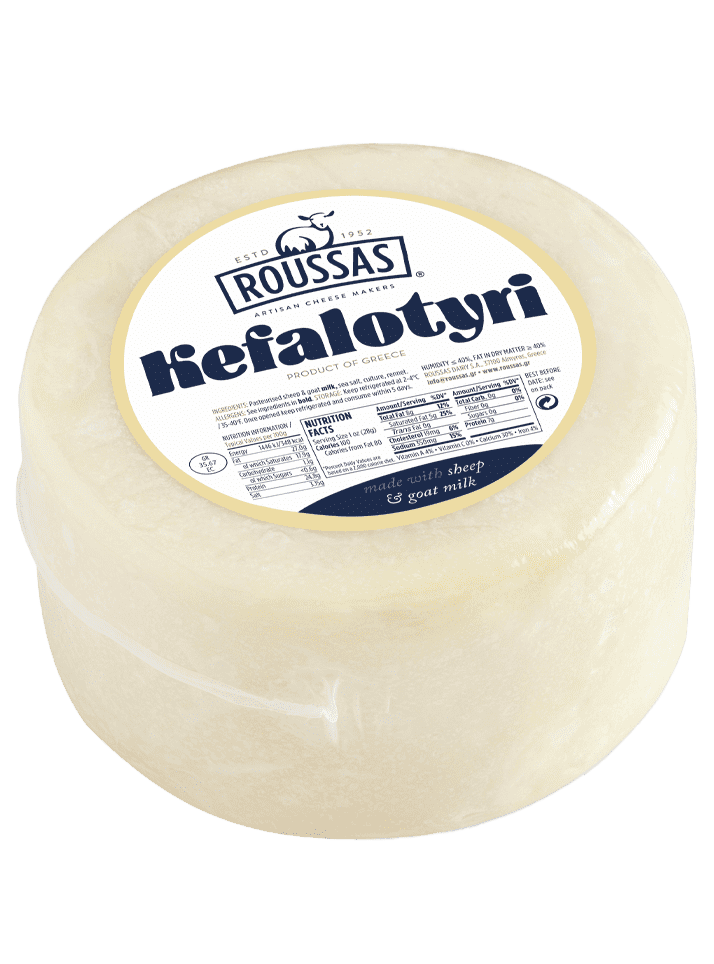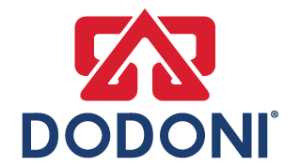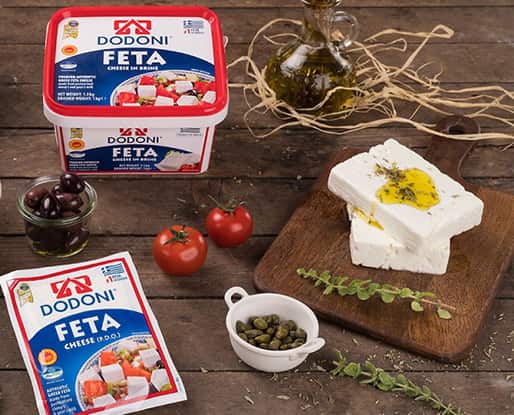 Item Number:  2103
Brand:  Mediterranean Pita
Weight: 2.8oz x 10pita x 12 bags
Case:   12×10
Origin:  USA
Uses:  Great for Panini, Perfect for Pizza, Original Greek Style
Attributes: No sugar, No cholesterol, 0% trans fat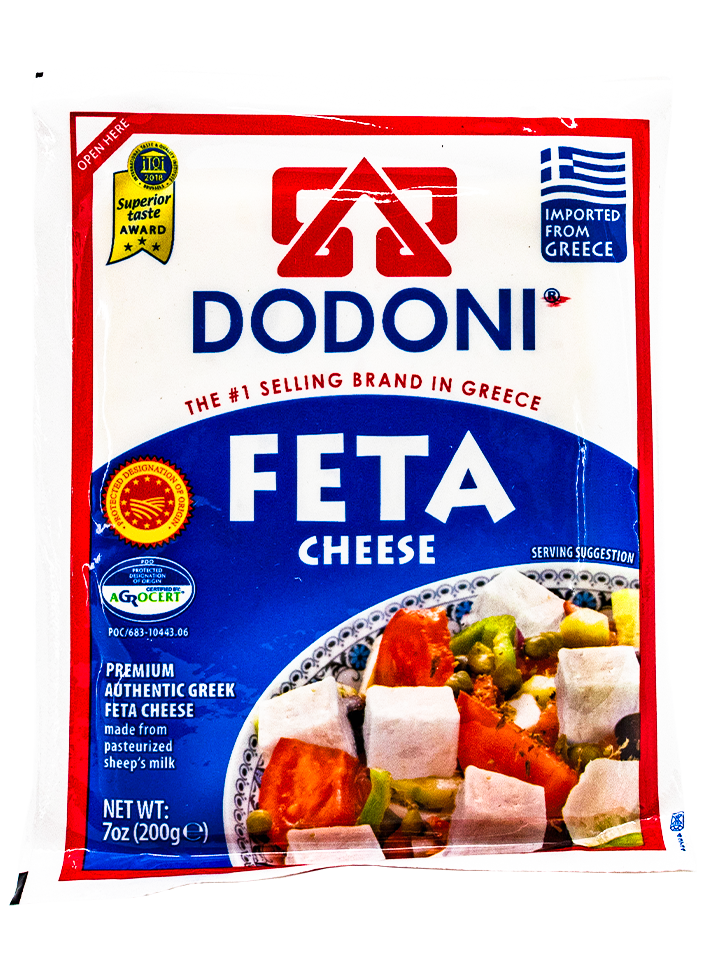 Item Number:  2125
Brand:  Mediterranean Pita
Weight: 3.4oz x 5pita x 12 bags
Case:   12×5
Origin:  USA
Uses:  Great for Panini, Perfect for Pizza
Attributes: Rich in ALA-OMEGA 3, No cholesterol, 0% trans fat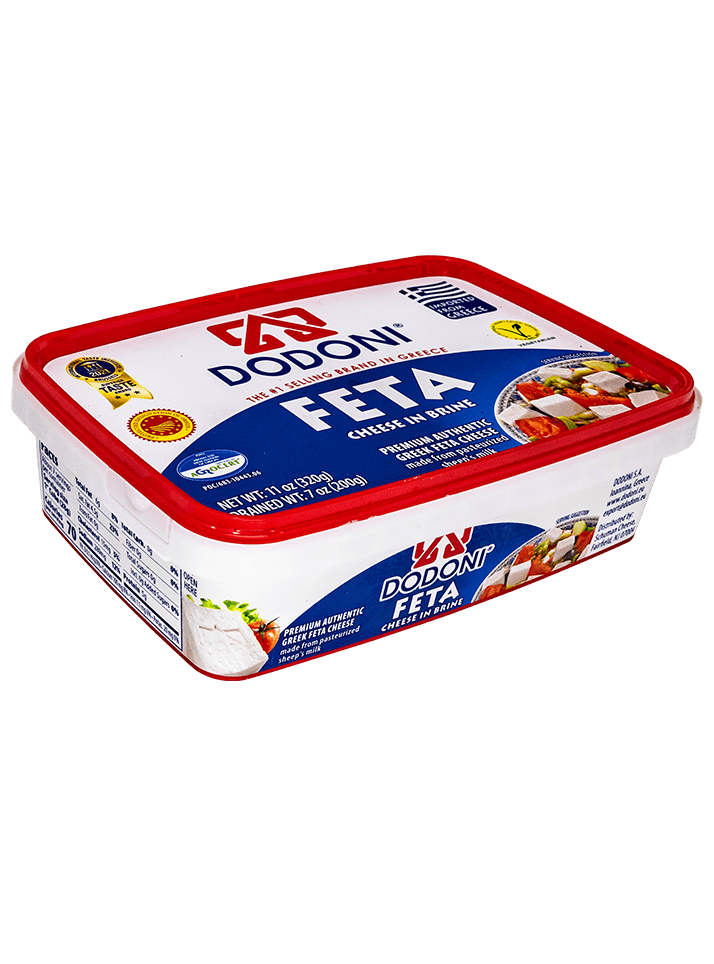 Item Number:  2117
Brand:  Mediterranean Pita
Weight: 3oz x 10pita x 12 bags
Case:   12×10
Origin:  USA
Uses:  Ideal for sandwiches, wraps, tacos
Attributes: No sugar, No cholesterol, 0% trans fat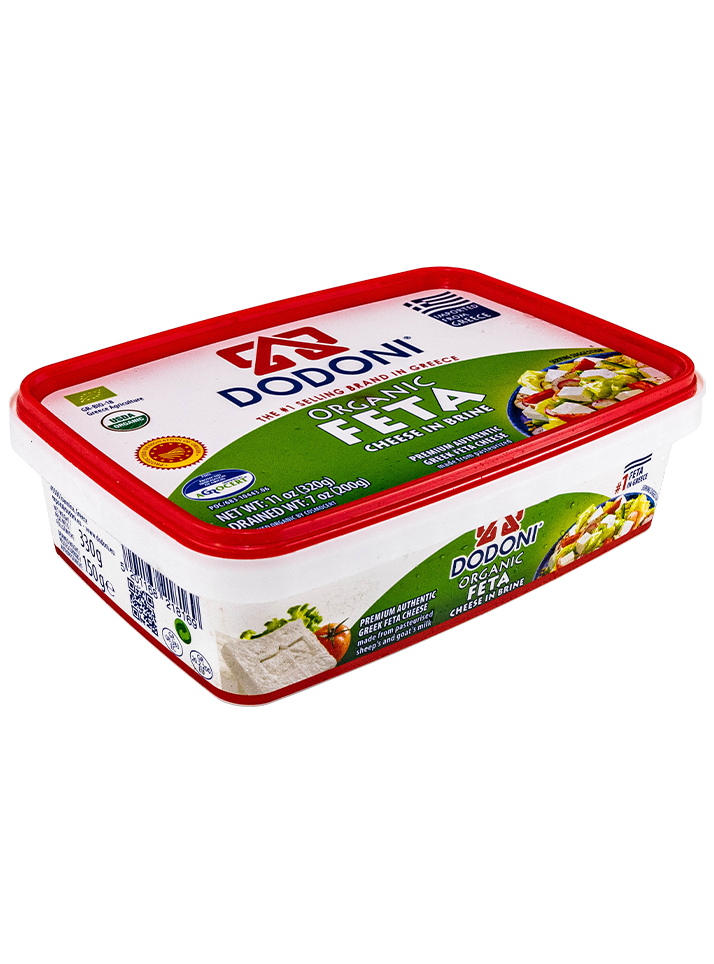 Item Number:  2104
Brand:  Mediterranean Pita
Weight: 3oz x 10pita x 12 bags
Case:   12×10
Origin:  USA
Uses:  Ideal for sandwiches, wraps, tacos
Attributes: No sugar, No cholesterol, 0% trans fat
Item Number:  2117
Brand:  Mediterranean Pita
Weight: 3oz x 10pita x 12 bags
Case:   12×10
Origin:  USA
Uses:  Ideal for sandwiches, wraps, tacos
Attributes: No sugar, No cholesterol, 0% trans fat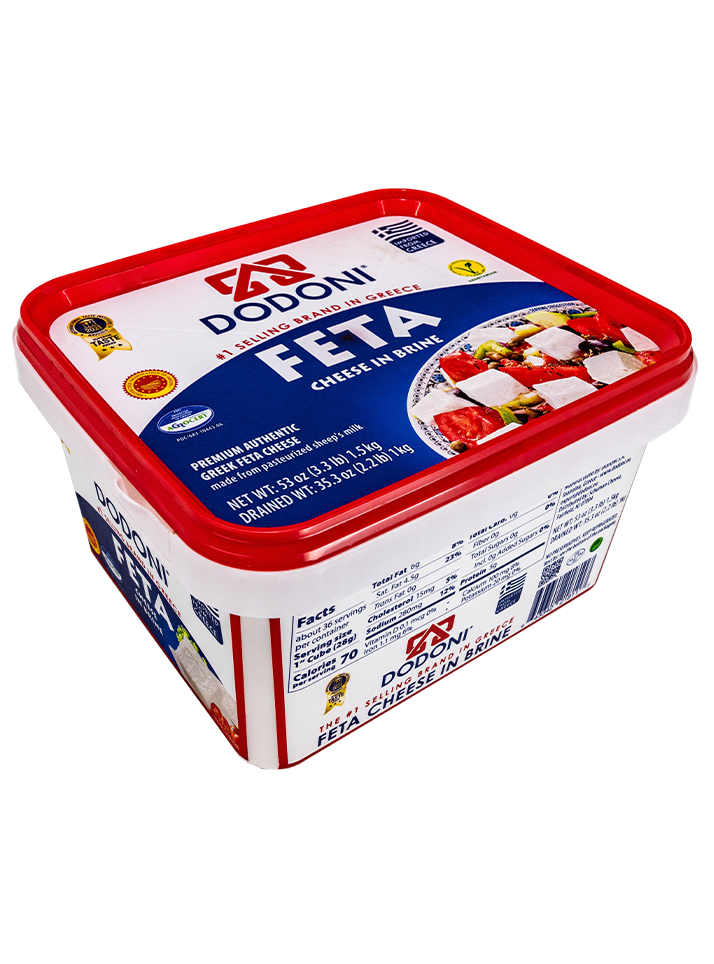 Item Number:  2117
Brand:  Mediterranean Pita
Weight: 3oz x 10pita x 12 bags
Case:   12×10
Origin:  USA
Uses:  Ideal for sandwiches, wraps, tacos
Attributes: No sugar, No cholesterol, 0% trans fat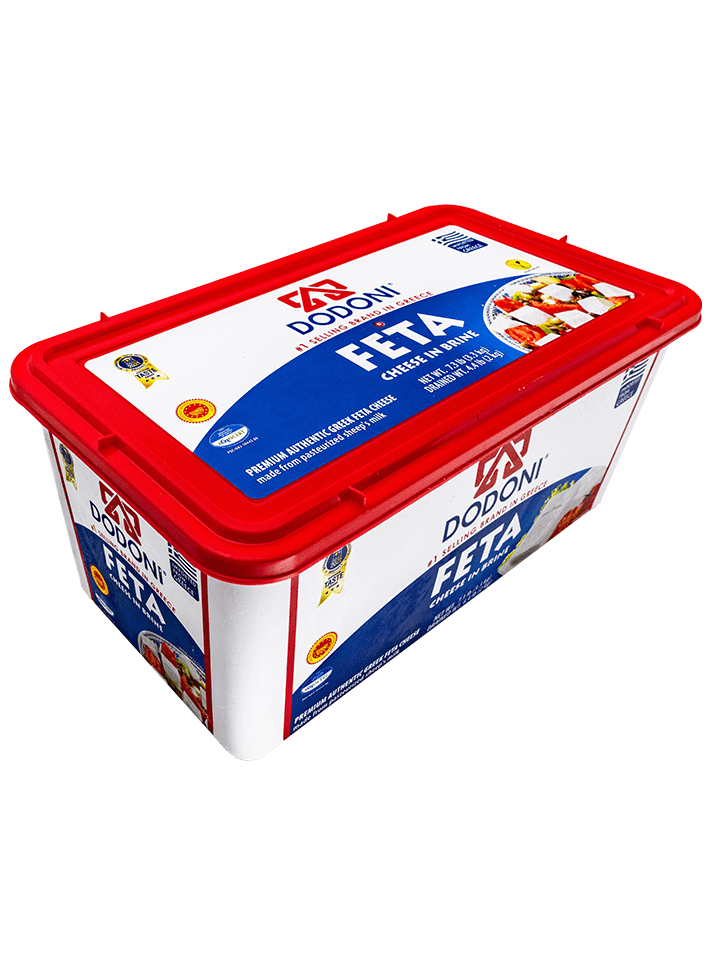 Item Number:  2117
Brand:  Mediterranean Pita
Weight: 3oz x 10pita x 12 bags
Case:   12×10
Origin:  USA
Uses:  Ideal for sandwiches, wraps, tacos
Attributes: No sugar, No cholesterol, 0% trans fat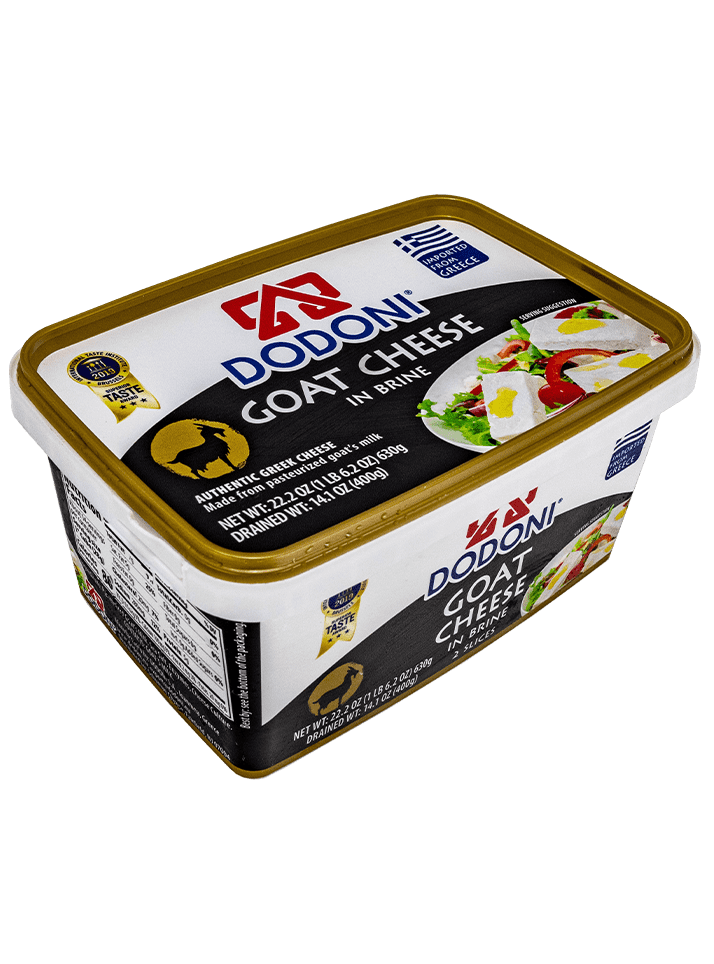 Item Number: 8094
Brand: Dodoni
Weight: 10 x 225 gr
Origin: Cyprus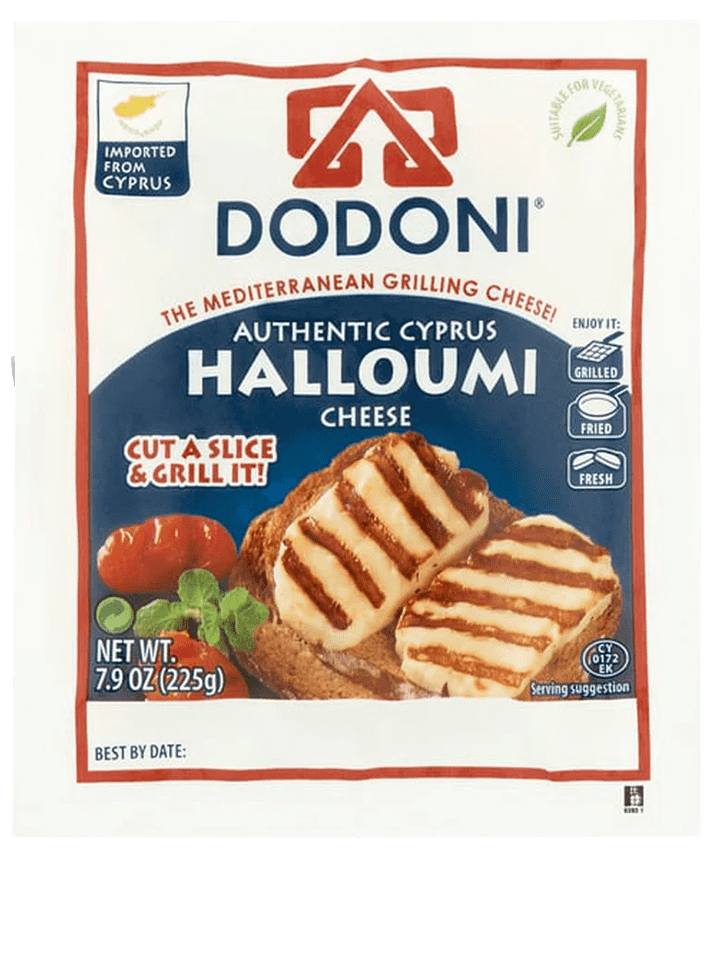 DODONI KEFALOGRAVIERA
WHEEL
Item Number: 8075
Brand: Dodoni
Weight: 8Kg
Case:
Origin: Greece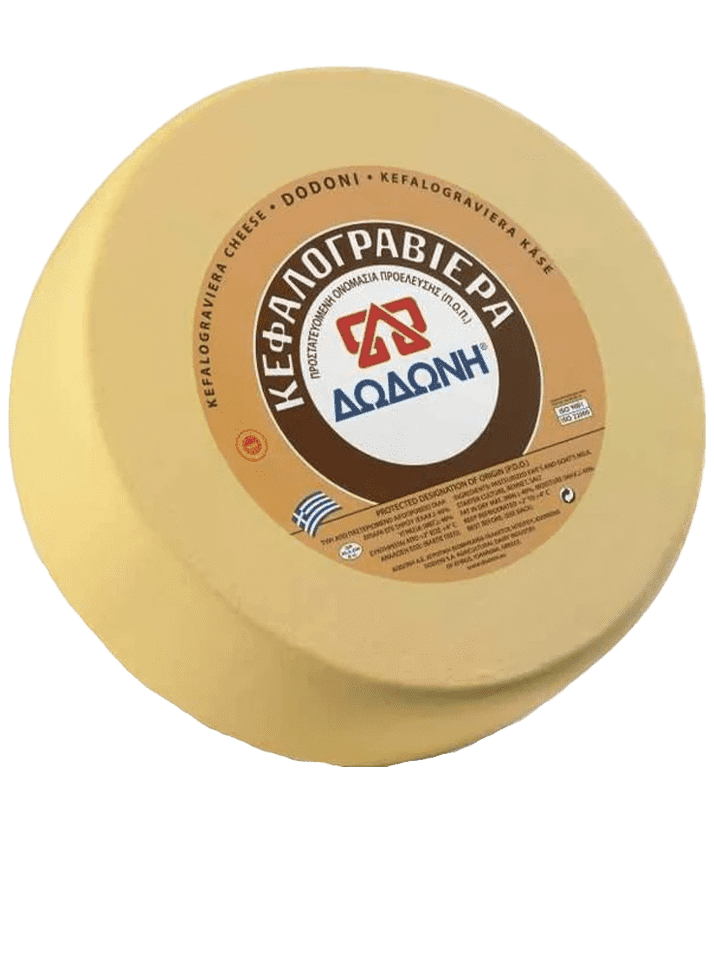 Item Number: .
Brand: Dodoni
Weight:
Origin: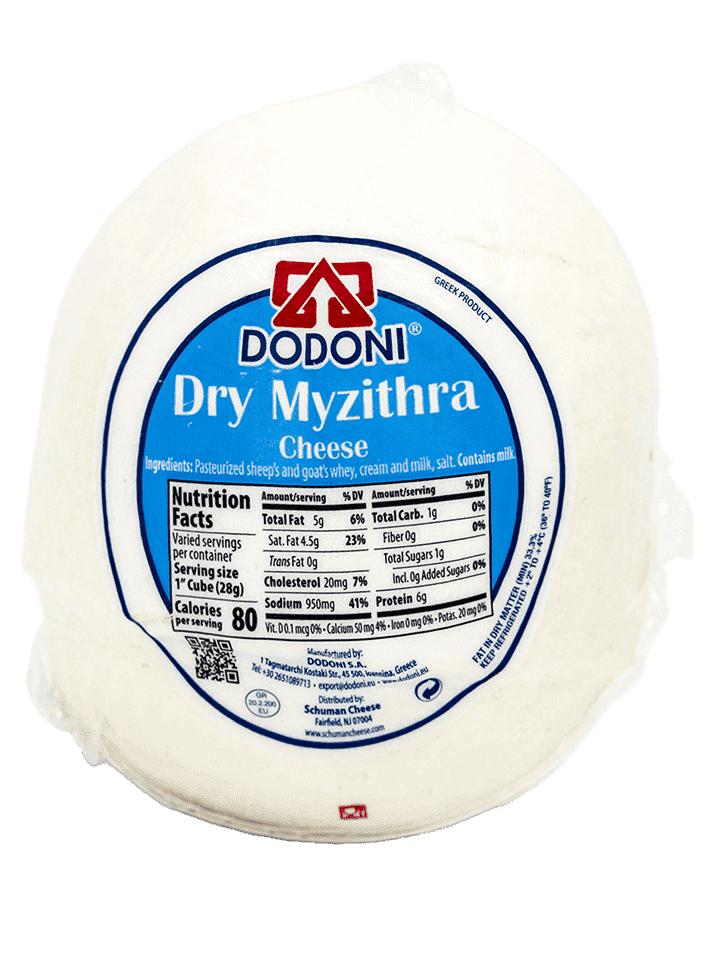 Item Number: .
Brand: Dodoni
Weight:
Origin: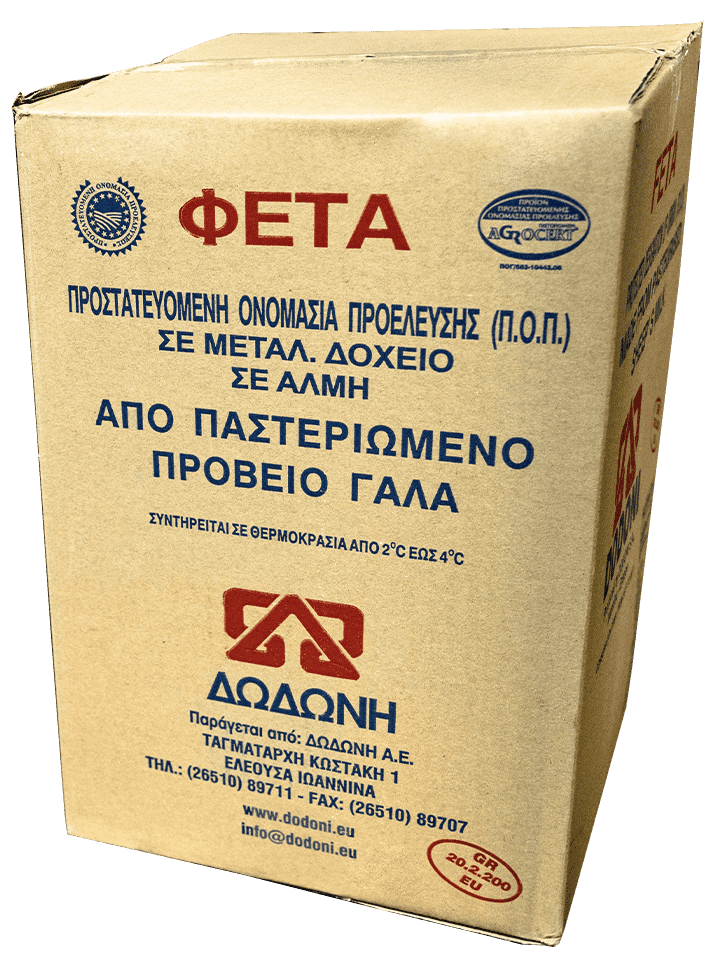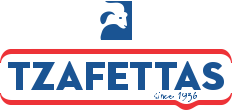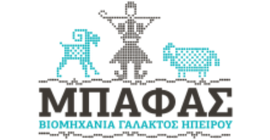 Item Number: 7054
Brand: Tzafettas
Weight: 6 x 2 Kg
Case: 6
Origin: Greece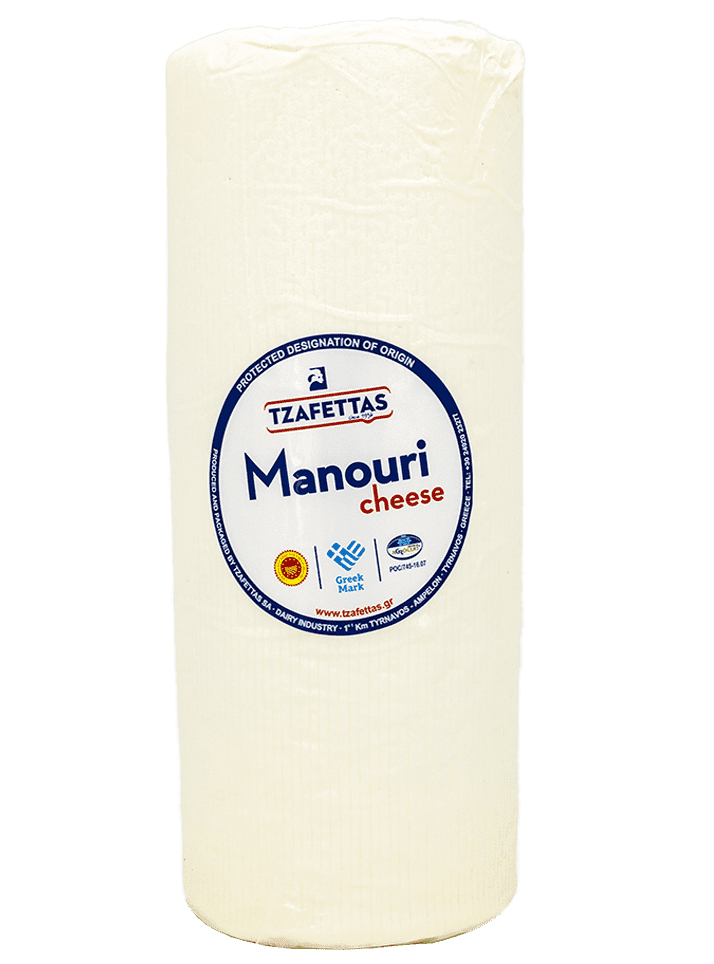 Item Number: 7056
Brand: Tzafettas
Weight: 200 gr
Case: 12
Origin: Grece
Item Number: 7057
Brand: Tzafettas
Weight: 12 Kg
Case: 12
Origin: Greece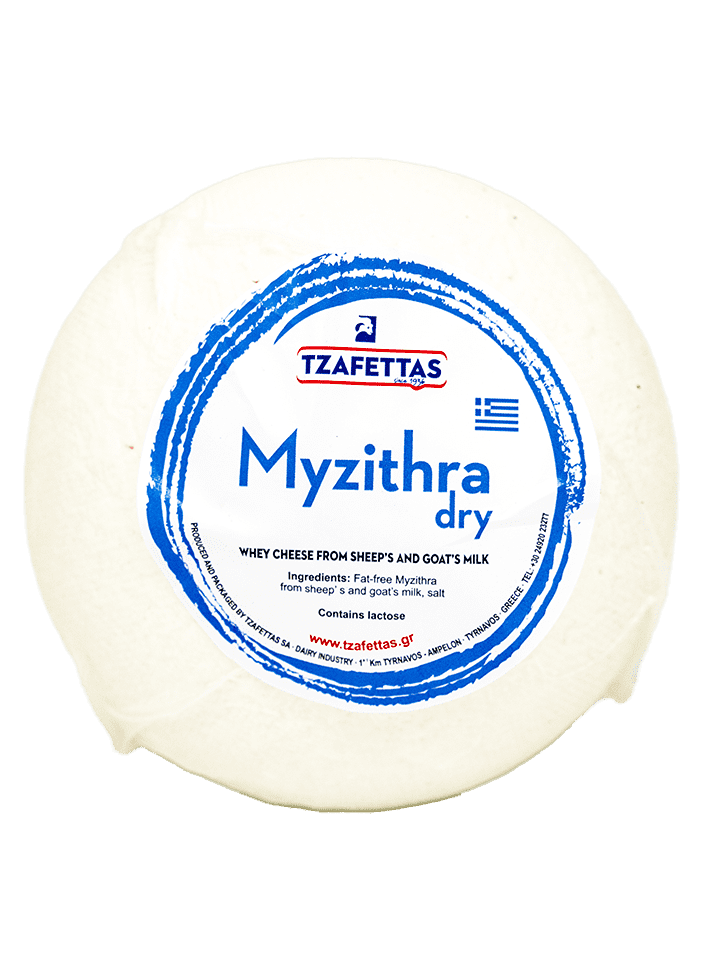 Item Number: 7048
Brand: Bafas
Weight: 24 lb
Origin: Grece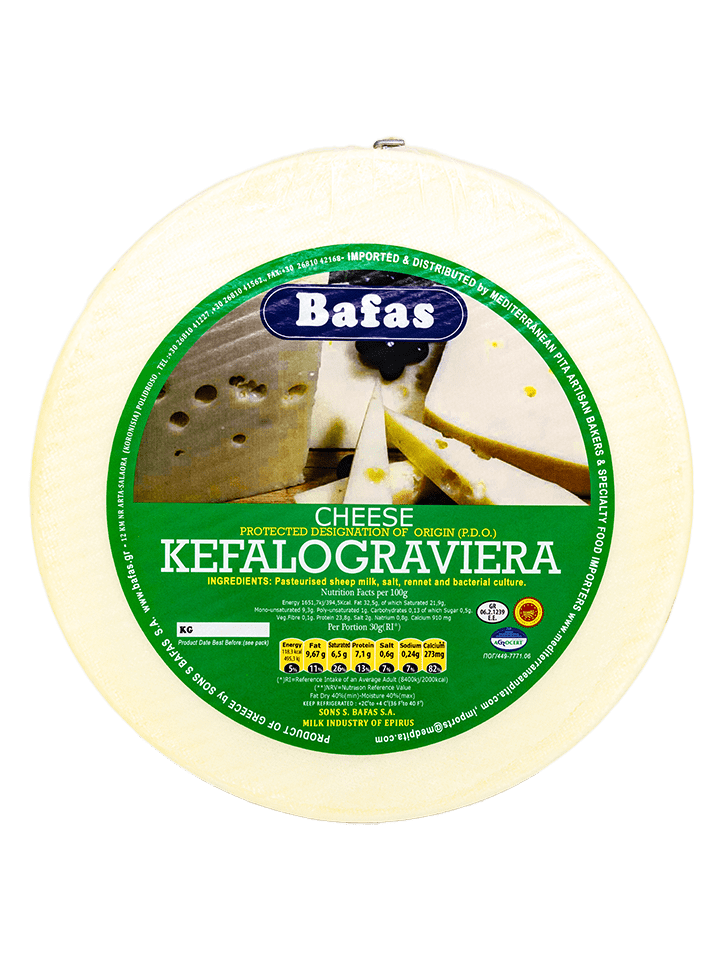 Item Number:
Brand: Mediterranean
Weight:
Case:
Origin: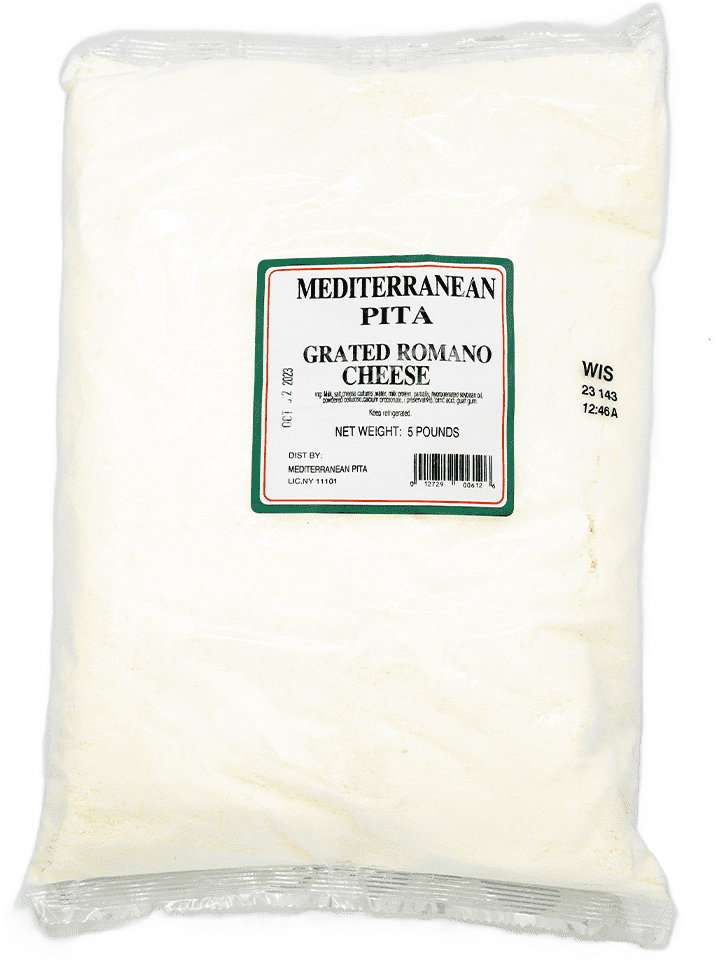 Item Number:
Brand: Mediterranean
Weight:
Case:
Origin: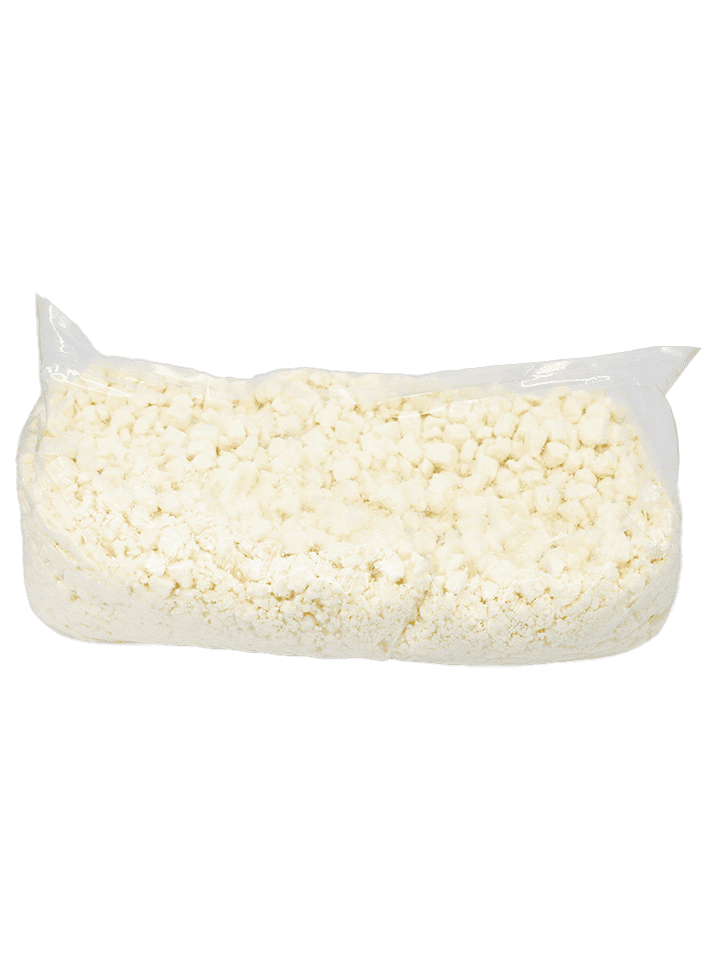 Item Number:
Brand: Mediterranean
Weight:
Case:
Origin: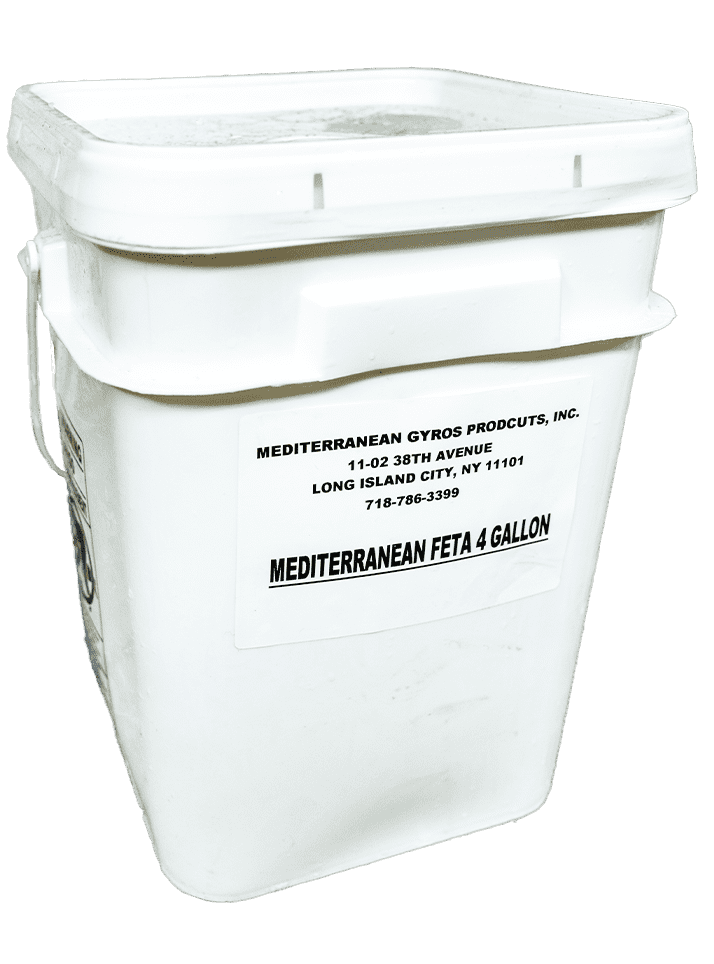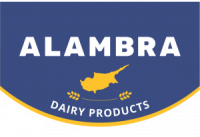 Item Number: 7027
Brand: Alambra
Weight: 250 gr
Case: 10
Origin: Cyprus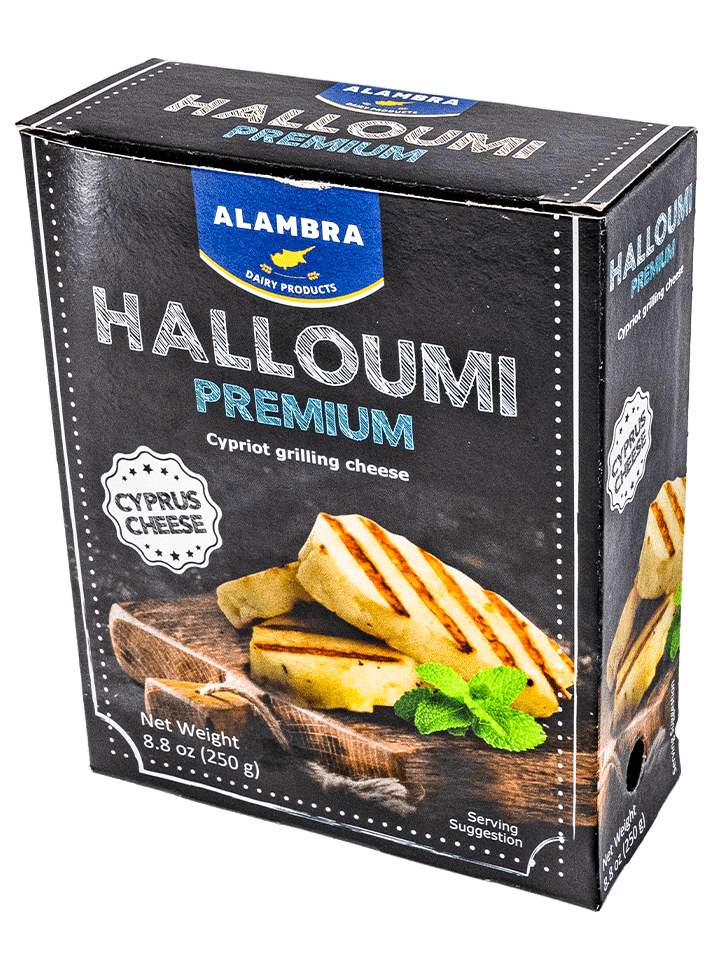 ALAMBRA HALOUMI
(40 Units)
Item Number: 7029
Brand: Mediterranean Pita
Weight: 10 Kg
Origin: Cyprus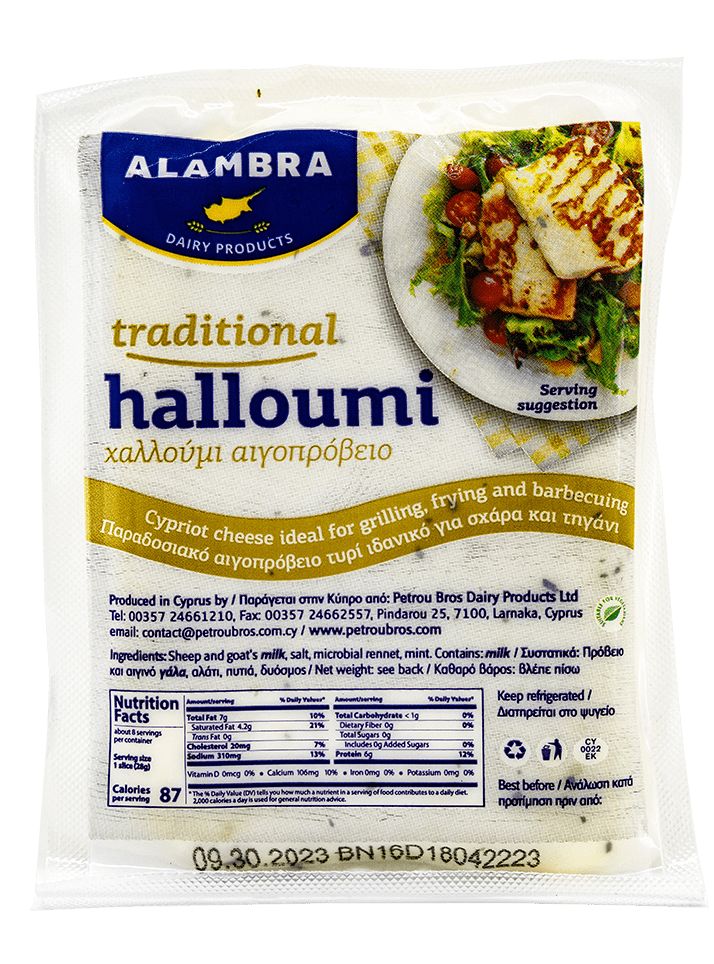 MEDITERRANEAN
KASHKAVAL
WHEEL
Item Number: 8044
Brand: Mediterranean
Weight: 16 Kg
Case: 2
Origin: Bulgaria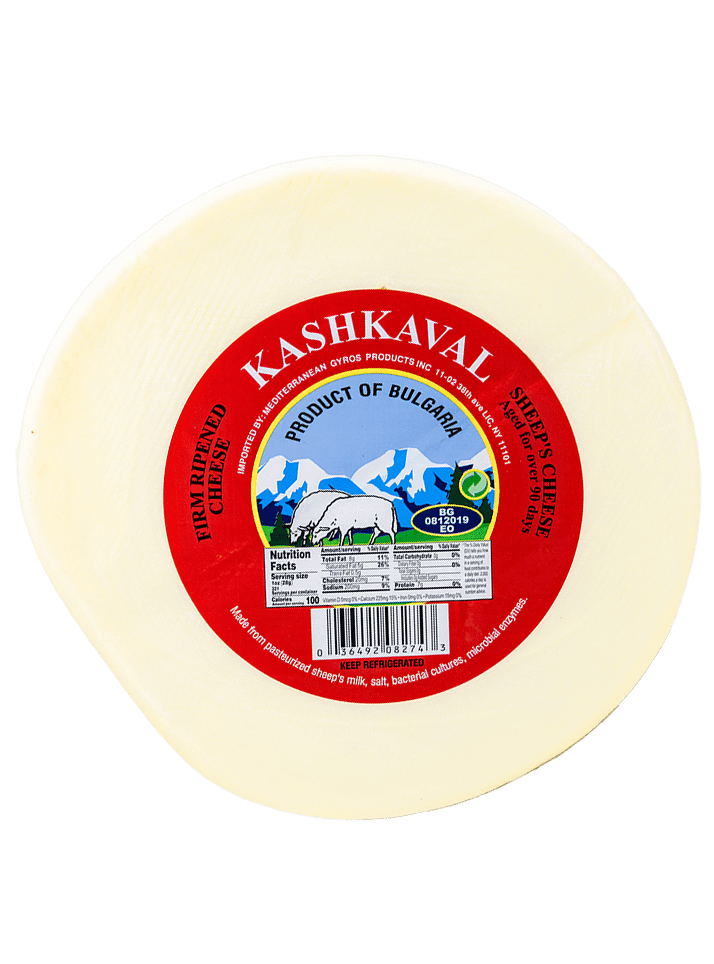 MEDITERRANEAN
KASHKAVAL
WHEEL
Item Number: 8038
Brand: Mediterranean
Weight: 1 Kg
Case: 12
Origin: Bulgaria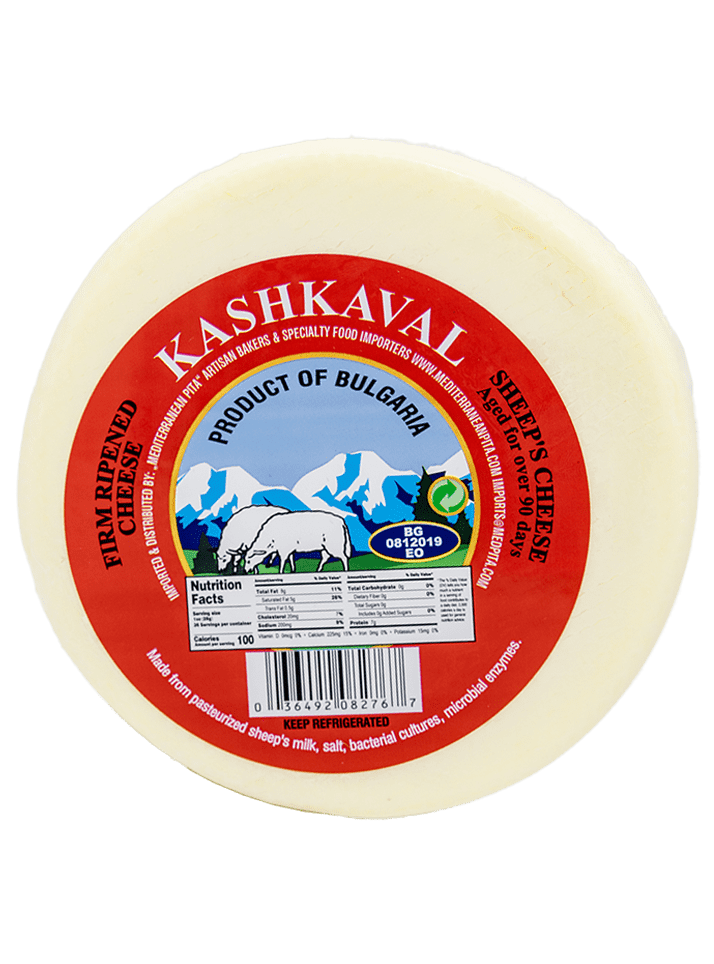 MEDITERRANEAN
KASHKAVAL
WHEEL
Item Number: 8047
Brand: Mediterranean
Weight: 450 g
Case: 12
Origin: Bulgaria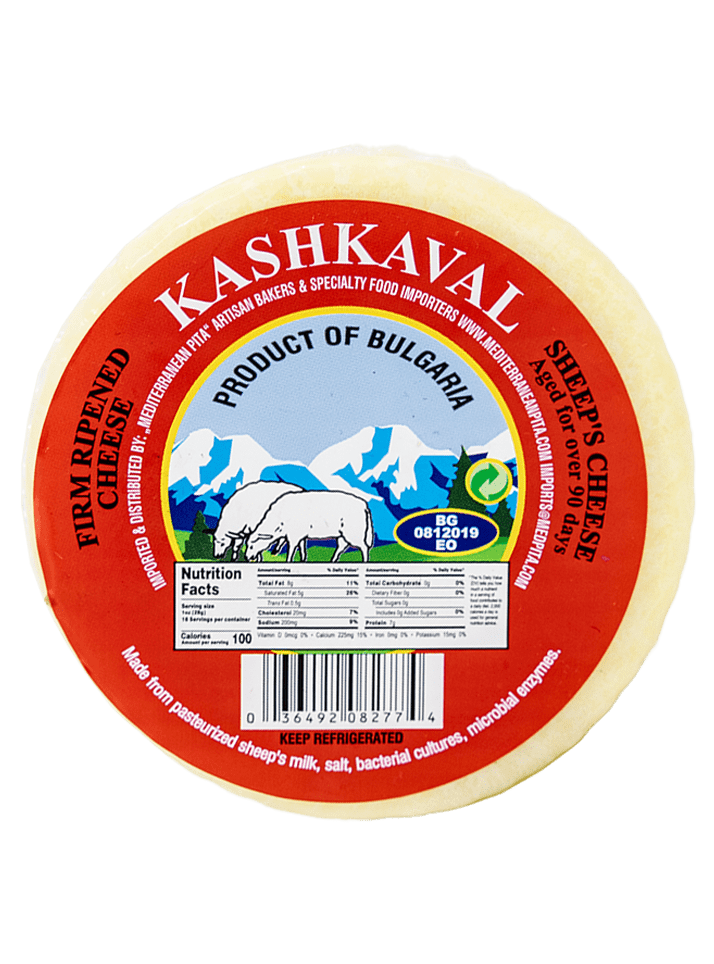 Item Number: .
Brand: Mediterranean
Weight: .
Case: .
Origin: Bulgaria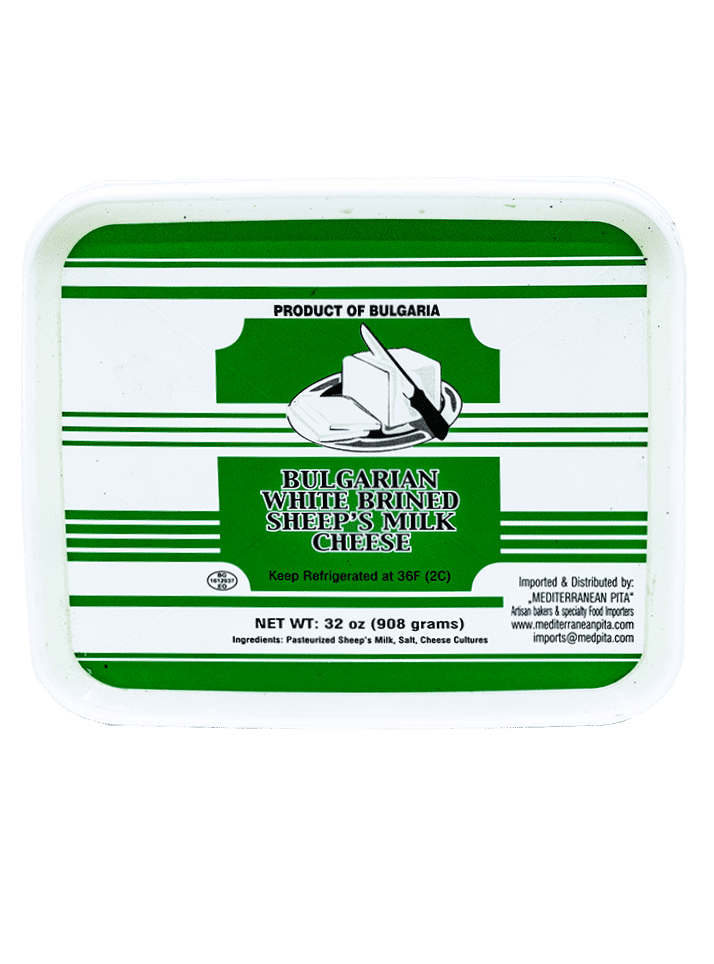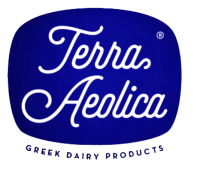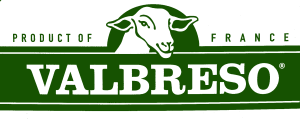 Item Number:
Brand: Terra Aeolica
Weight: 13 Kg
Case:
Origin: Greece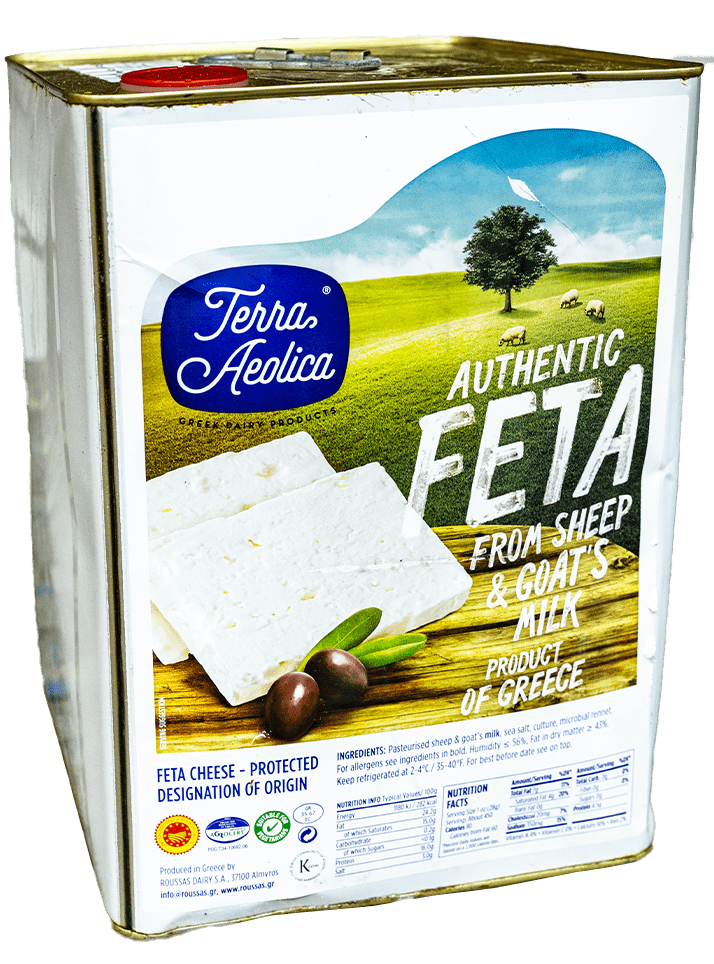 VALBRESO
WHITE CHEESE "FETA STYLE"
Item Number: .
Brand: Krinos
Weight: 1.5 Kg
Case:
Origin: Greece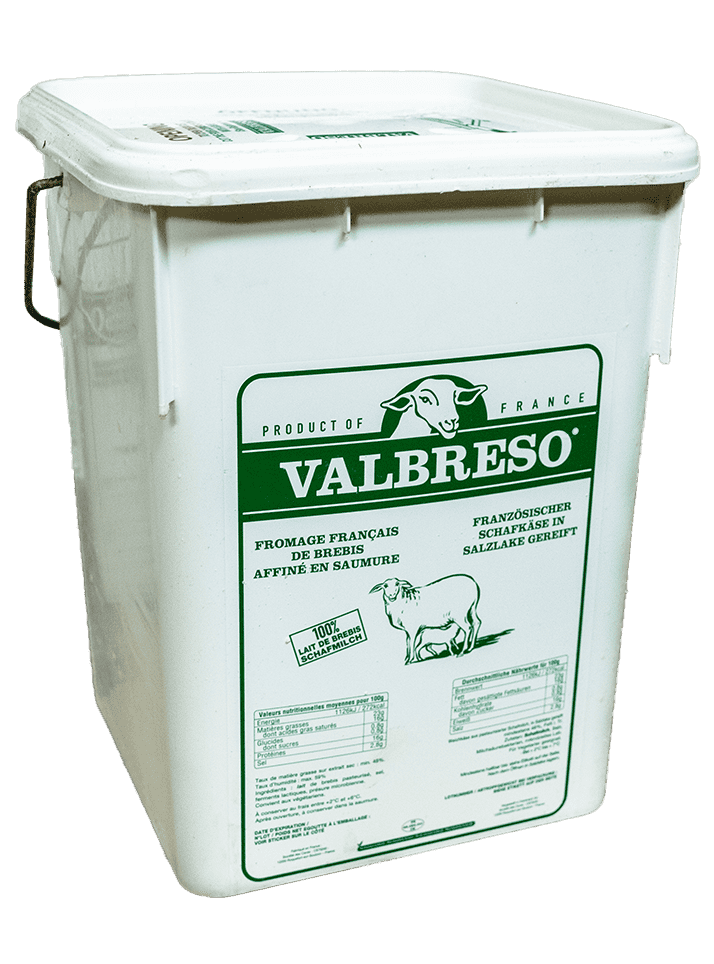 Item Number: 8039
Brand: Krinos
Weight: 8 Kg
Case:
Origin: Greece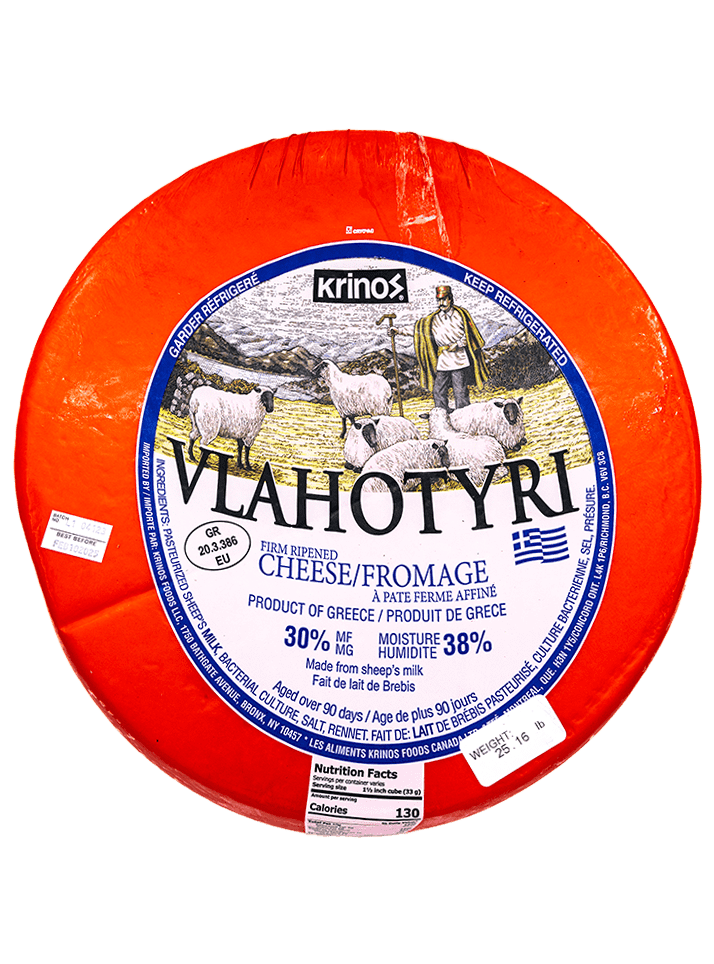 Item Number: .
Brand: Krinos
Weight: 1.5 Kg
Case:
Origin: Greece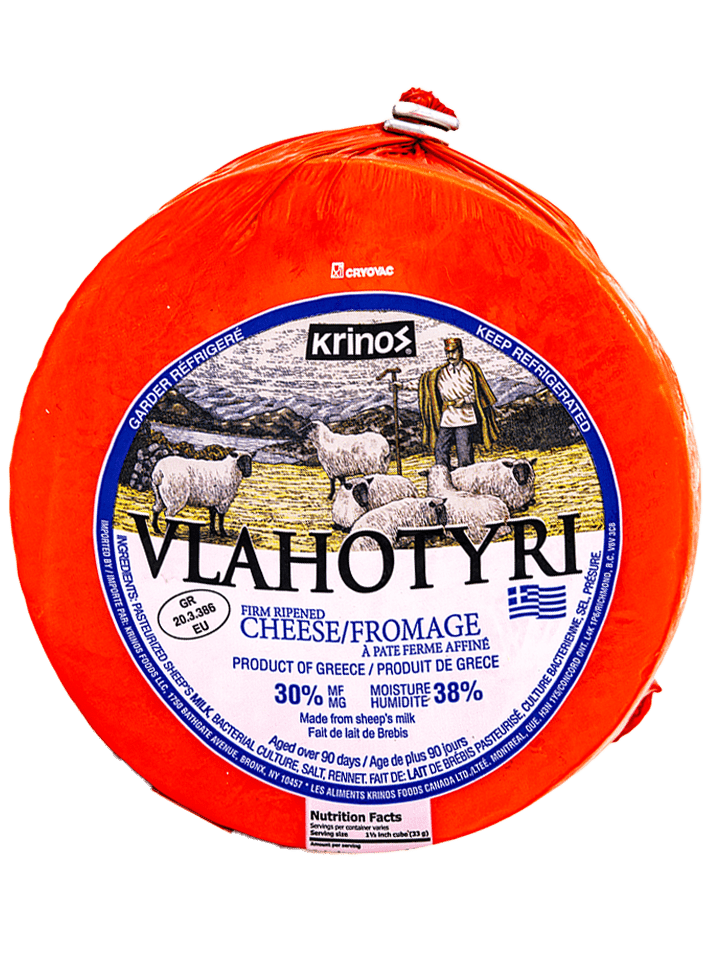 Item Number: .
Brand: Krinos
Weight: 8 Kg
Case:
Origin: Greece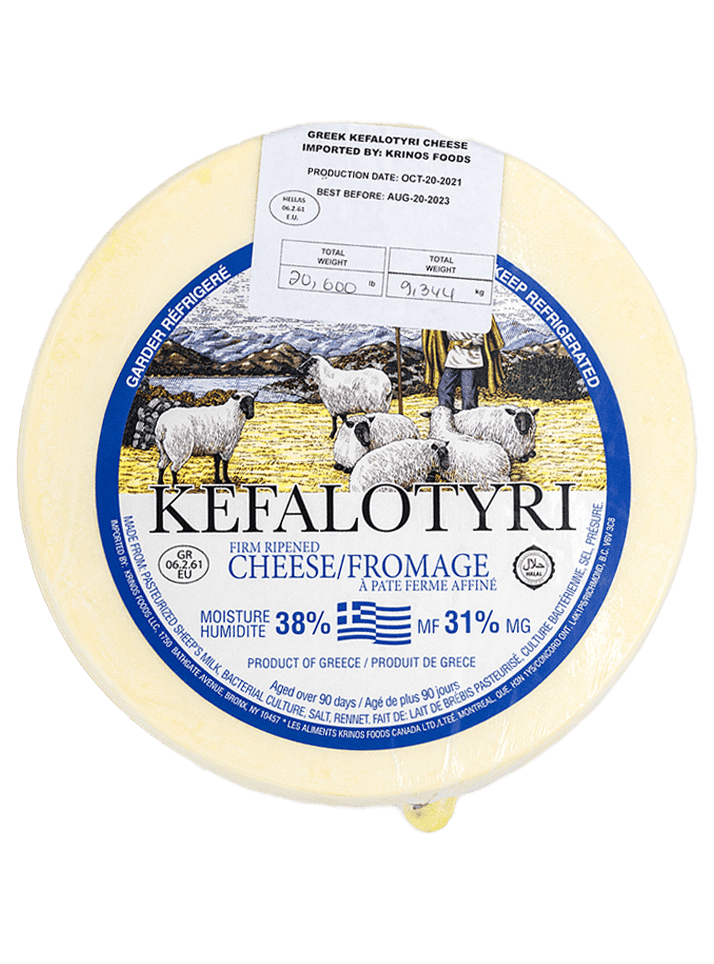 KRINOS
KEFALOGRAVIERA
WHEEL
Item Number: 8040
Brand: Krinos
Weight: 8 Kg
Case:
Origin: Greece