Welcome to our State of the Art Pita Bakery in Queens, NY.
This is where the magic happens…..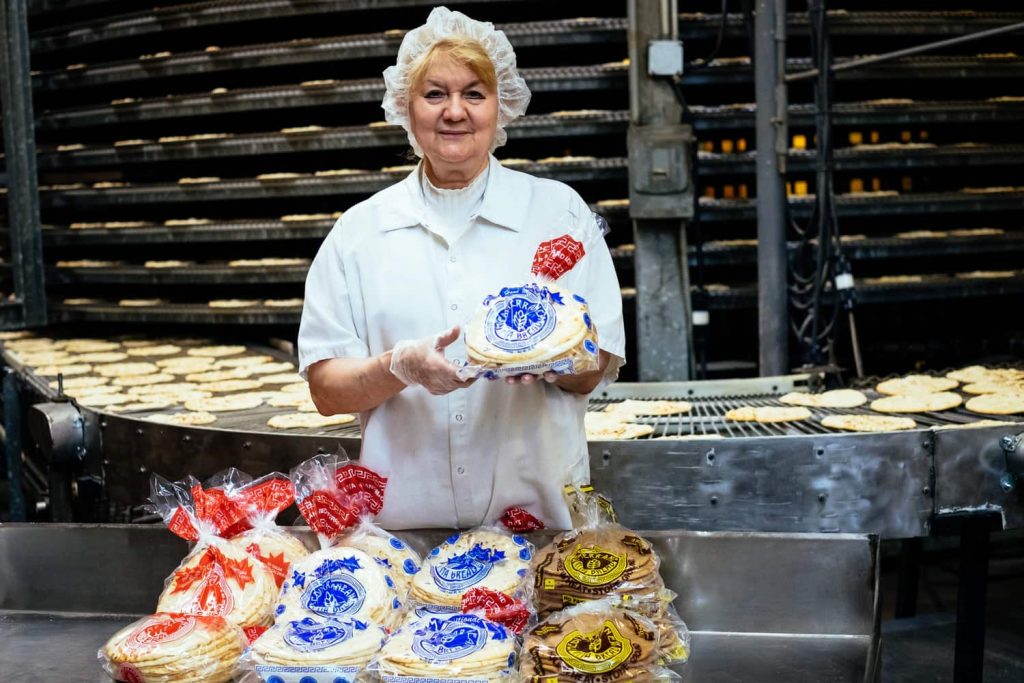 The Mediterranean diet is one of the most ancient forms of dietetic pattern ever expressed and analyzed. The diet emphasizes eating foods like fish, fruits, vegetables, beans, high-fiber breads, whole grains, and olive oil on a daily basis. Pita bread is a staple of the Mediterranean diet through the centuries.
We have been baking pita flatbreads in Astoria, NY since the beginning of "Mediterranean Pita" in 1964!  Every day our bakers use the highest quality ingredients and employ artisan craftsmanship to deliver the best traditional pita breads that have become our trademark. Our commitment to these high standards has made us the quality leader of our industry.